Irrational Games, the developer that gave us some of the most visually striking and engaging FPS titles from the best part of the last decade, is set to close in the near future, with co-founder Ken Levine looking to create a new, tightly knit studio from a handful of Irrational developers, to create a more "narrative driven" game that's highly replayable.
The announcement was made via the Irrational Games blog, with Levine looking to the past as well as the future. In the address to fans, he talked of the many successes of Irrational, including the worlds it had created, the success of Bioshock – including its over half billion dollar revenue – and the memorable characters it had crafted, including Big Daddies, little sisters, Booker, Elizabeth and more. But it's time for change according to Levine. He wants to get back to his developmental roots.
"Seventeen years is a long time to do any job, even the best one," he said. "And working with the incredible team at Irrational Games is indeed the best job I've ever had. While I'm deeply proud of what we've accomplished together, my passion has turned to making a different kind of game than we've done before. To meet the challenge ahead, I need to refocus my energy on a smaller team with a flatter structure and a more direct relationship with gamers. In many ways, it will be a return to how we started: a small team making games for the core gaming audience."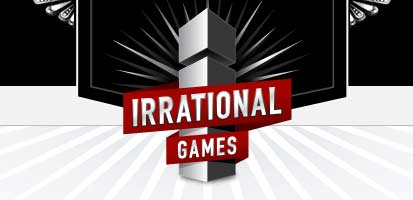 There's probably a few staffers who feel the company name is quite apt at the moment
Moving forward, Irrational Games is "winding down," he said, with about 15 core staff set to come with Levine to form a new studio under the 2k publishing banner. Those let go from the closing studio will be given every opportunity to land on their feet, with offers from other 2K studios, a career day where developers can come and court the staff and try and woo them away and of course financial coverage.
But what is Levine and his new team going to be doing? There's plans for a new game, one that Levine describes as very replayable and narrative driven. These are two aspects of gaming that are often diametrically opposed, as once the story is known, replays aren't as exciting, but if he fan find a way to do it that doesn't involve dimension jumping portals, I'm sure we'd all be intrigued.
Ultimately he said,  "If we're lucky, we'll build something half as memorable as BioShock."
Kitguru Says: Fingers crossed hey guys? It's a shame that so many staff will be let go, but it will certainly be interesting to see what Levine can do outside of the Bioshock universe.