Bioware has been choosing people left and right with its new game, supposedly called Shadow Realms, though that's unconfirmed for now. In the first trailer we saw a creepy dream sequence and a suggestion that "they are watching." While this new trailer doesn't tell us anything more beyond more people are doing the same, it's proving quite tantalising in the build up to the reveal at Gamescom later this month.
[yframe url='http://www.youtube.com/watch?v=CbpG0uRJ5N0′]
This trailer, much like the first, is entirely live action, but this time it's no dream. Our character is sitting in a Chinese restaurant, drawing a strange circle configuration on a napkin (a quick flashback shows us the ring of fire we saw in the first trailer) but he keeps getting distracted by his ringing phone. The number is unknown, but it's from California, clearly not where this rain soaked eating establishment is.
After he ignores it for a third time, the phone seemingly explodes and while our protagonist covers his head with his hood, the lights above start raining sparks. The camera then pulls outside, to reveal another hooded individual watching.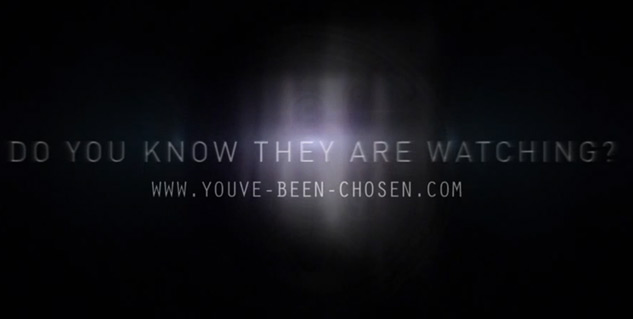 Like before, the trailer ends with the phrase "you've been chosen" and a link to the main site. Unfortunately, it appears to be down at the moment. Whether that's part of the ARG-ish that EA and Bioware seem to be running is unclear at this time.
KitGuru Says: Bioware has hinted its wanted to do a modern day RPG before. Would you guys be interested to see Bioware's deep story mechanics in a contemporary setting?