If you're one of those people who consider the Call of Duty games to be all about the multiplayer and couldn't care less about the single player campaign, Activision has now made a pack just for you. The Multiplayer Starter Pack for Black Ops III gives you access to multiplayer games, the weapon paint shop, the gunsmith, Arena, Freerun, Theatre and the black market – all for just £12.
In comparison, the full Call of Duty: Black Ops III is £40, though it does come with the single player campaign, Prestige levelling, Zombie mode, custom multiplayer matches, unranked servers, mod tools and Dead Ops Arcade II and Nightmare modes. That's a lot of extras that aren't included in the multiplayer starter pack, but you can always upgrade later.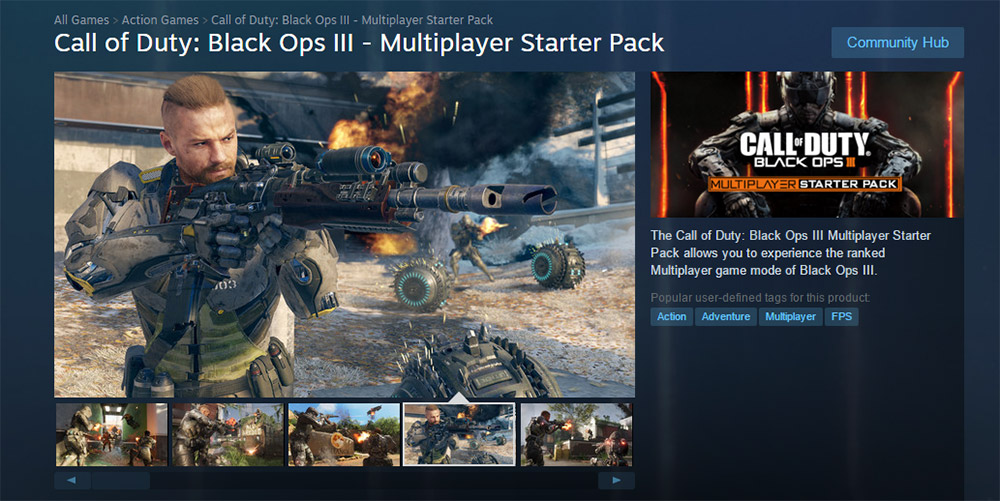 Indeed the price of the starter pack is even deducted from the full-game price if you already own it, so there is an upgrade path for those who can't quite afford to drop £40 on a game in one go. However it isn't clear if that discount will apply to any future discounts on the main game, which are likely to appear as Black Ops III ages.
DLC will of course be extra too, but even if you buy them, you won't be able to access the zombie content (as per Ars), so it's worth bearing in mind that when you buy the Multiplayer Starter Pack, unless you upgrade to the full deal later, there are a lot of extras you won't be able to access.
Discuss on our Facebook page, HERE.
KitGuru Says: This makes a lot of sense. There are a lot of gamers who consider the single player campaign a complete waste of time. Now here's hoping we see a single player only version of the game, as there's certainly a number of gamers who prefer to play through that instead of competitively online.