Evidently fed up of parents contacting it to say that their kids have taken their credit card and run up hundreds if not thousands of pounds on their behalf, Blizzard has now enacted a new policy, whereby all Battle.net accounts that have parental controls enabled, will have the ability for purchases locked as standard.
Which games will this ultimately affect? Those with real-money stores of course. This means accounts with parental controls activated, will not be able to make any real-money buys in World of Warcraft, Hearthstone: Heroes of Warcraft or Diablo III (though nobody will be able to do that with the latter once the real-money auction house closes on 18th March).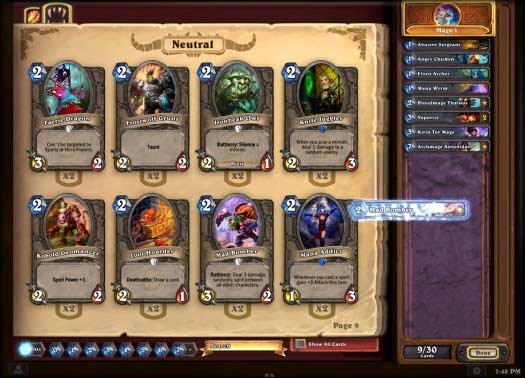 You jut had Christmas kid, relax. Put the credit card down.
"We're making this change to ensure that Parental Controls users will have more control over real-money purchases in Blizzard games. No action is needed to keep this default setting and prevent in-game purchases," said Blizzard in its sample email on the Battle.net forums. It's being sent out to parents as we speak, but the changes won't come into effect until tomorrow.
However if you're a trustworthy parent and don't think your kids will hit you with financial ruin as a way to ring in the new year, then feel free to reactive the feature yourself. You can do so by logging into your kid's account and head to the parental controls area. From there you can send yourself a confirmation email (just to make sure your pride and joy isn't sneaking in their themselves) and re-enable purchases.
KitGuru Says: While I'm not usually one for opt-out features (especially when it comes to the draconian and censoring porn filters that David Cameron loves so much), when it comes to kids I don't mind. As long as the parental controls aren't enabled by default, then it's all still opt-in.
[Thanks
PCGamesN
]