If you've been reading much of Kitguru in the past month or so, you'll know I've been spending a fair bit of time playing around with my newly purchased Oculus Rift. I'm a bit late to the party, but I'm blown away, it's fun – though it does have some way to go. Which is why the news that we'll be seeing someone equipped with a gaming sensor suit and Oculus VR headset at CES this year, is more than a little exciting.
The suit is called the PrioVR and it tried to get a kickstart  from (where-else) kickstarter last year and ultimately failed. But the developers didn't end their dreams there, they pushed forward and now have a fully functioning commercial version that will be shown off alongside the Oculus Rift at the consumer electronic show, offering a different path to companies like Virtuix with its Omni treadmill.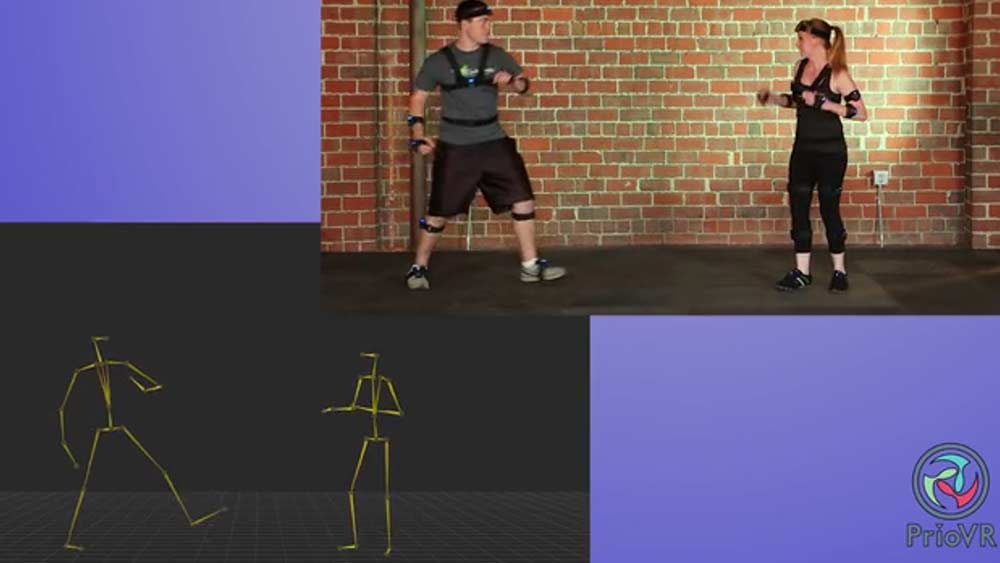 I'm so using this to punch all of you online
There will be two versions of the PrioVR on show, a half body and a full body version. Both have controllers that work like Wiimotes and Nunchucks, offering triggers and hand tracking, but the half body has sensors that strap to your head, elbows and wrists, while the full body adds sensors to your shoulders, waist and legs to create even more information for developers to draw from and therefore place you more accurately in the game.
Which is of course the big stumbling block of VR tech at the moment. It's really, really immersive, but it's held back by the fact that very few games support it properly, if any. While this sensor suit might offer something more than you can currently have with the Rift and an added Razer Hydra controller, it'll take a while before there are games that can really realise the potential for this sort of technology.
Moving forward though, PrioVR is hitting Kickstarter once again, hoping this time that its further developed technology and more nuanced delivery will persuade gamers around the world to get onboard. If you're interested, look to pledge your cash sometime in Feburary.
KitGuru Says: What do you guys think? Will this around be a success story for the PrioVR guys?
[Thanks
Cnet
]