One of the biggest issues with the Oculus Rift, is that if there is something going on around you, you often have no idea. While it can be fun to creep people out by blowing on their neck or touching them, it can be a real drawback to the technology. Fortunately Cineveo has come up with a neat little solution for those using it to watch movies in their own personal cinema. It now accepts webcam feeds, so if at any time you want to make sure no one is creeping up on the you in the real world, you can pull up the feed to take a look.
This comes as part of the new 0.9.10 beta for the virtual cinema, which also improves video quality in the 4D theatre. However the video feed to the outside world is its biggest feature and it is actually quite handy, especially because it also shows you the real world time as well.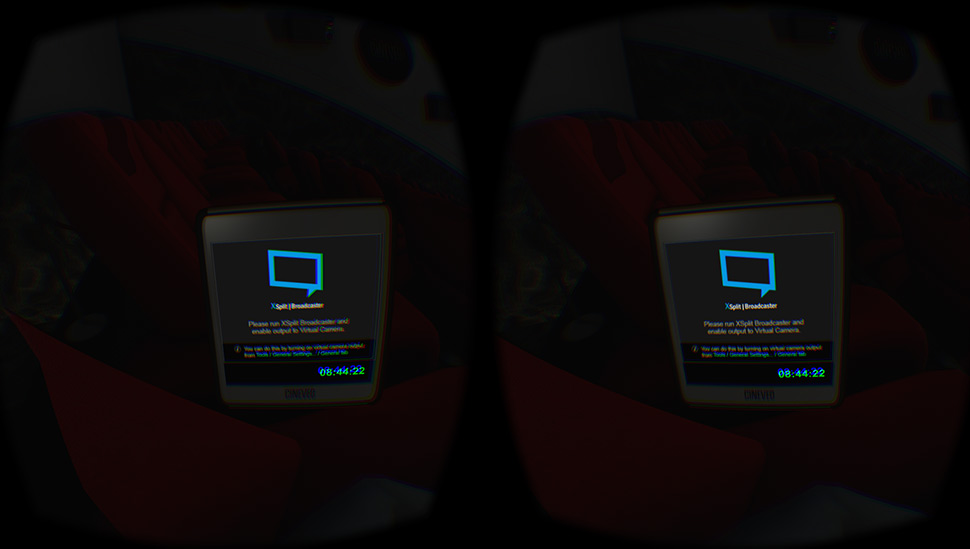 To get it working, you'll need to set up an Xsplit Broadcaster stream of your webcam, which is incredibly simple, even in the free version of the software. However it's not quite 1-2-3 after that, as for some reason I found that setting up Xsplit actually made the little in-cinema window stream the movie as well. It was only when I shut down Xsplit Broadcaster that it actually worked as intended.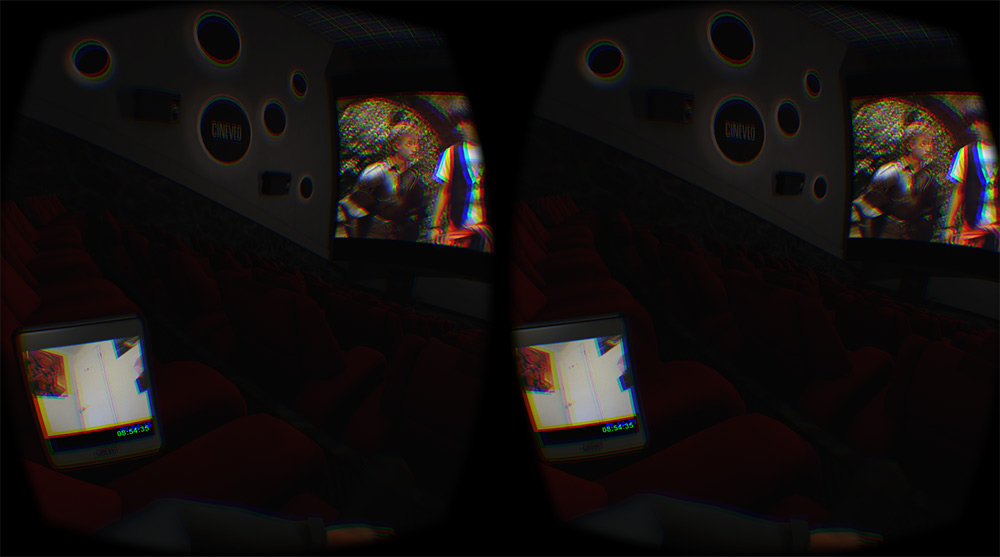 Obviously Thursday morning calls for the non-heinous Bill and Ted's Excellent Adventure. 
Cineveo is one of the few Oculus Rift experiences that you have to pay for, as it's quite polished despite not being out of beta yet. While traditionally a single player experience, it recently added multiplayer support, letting you see other Cineveo users as they watch their movies. There's no real interaction for now, but that is something that could potentially be implemented in the future.
Other updates in this version include player animations being made more subtle and an improvement to the lighting in the 4D movie theatre.
KitGuru Says: Now if someone can make this work with a Kinect, suddenly we have two player games in the Rift using very different kinds of motion tracking. That could create whole new types of gameplay.