Whenever you find yourself setting up a home security camera, chances are it's to keep an eye on something precious too you. However unless you set a solid password on your camera's online feed, you could find that it ends up being seen by more than just yourself.
This warning comes from the privacy watchdog, the Information Commissioner Office (ICO), after a Russian website was discovered with hundreds of live-video streams from CCTV cameras, baby monitors and home security systems, many of which are based in the UK; though feeds from over 250 countries were identified. In the investigation, it discovered live video footage of children's bedrooms, warehouses, offices and many other public and private locations.
A spokesperson from the ICO said that part of the reason that these sorts of sites exist, is because people rarely secure their cameras properly. In a a blog post they suggested, "If you take only one security step when getting any new device, make sure it's setting a strong password."
The simple default passwords on devices can be easily guessed, or are available freely online and represent very little in the way of security for any device.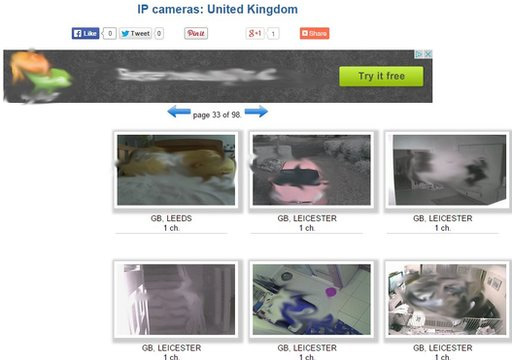 However, the BBC has quizzed certain camera manufacturers like Chinese company Foscam and US based Linksys, which together are the two most popular brands of camera found on the Russian site. Neither have admitted fault on their part, but Linksys did claim that the its branded cameras that had been compromised were older versions that were no longer available.
It also pledged to contact consumers are urge them to set up stronger passwords.
The ICO finished its report by stating that as much as it would like to, it has no authority to try and shut downn the Russian website and simply urged everyone with cameras that streamed or backed up to the cloud, to improve their own security.
KitGuru Says: It's pretty worrisome that this can take place, especially if it is a camera fault rather than a password protection issue. Either way though, setting a strong password is a must for cloud backups of any kind.
Image source: BBC