Jolla, a smartphone developer from Finland that was established by a group of former Nokia engineers and managers, this week announced plans to launch the world's first crowd-funded tablet based on the Sailfish 2.0 operating system and Intel Corp.'s system-on-chip. The tablet will ship next May and Jolla will ask people what features they want to be implemented.
After Nokia Corp. decided to abandon its MeeGo operating system and focus on Windows Phone, a group of software developers from the company formed the company called Jolla. The company's Sailfish operating system is heavily based on MeeGo, Qt, Linux and other open-source programs. The platform can run applications developed for Sailfish as well as Google Android, which makes it pretty useful. Jolla started to sell its first smartphone in 2013 and currently the handsets are available across Europe and in the U.S.
Jolla has already developed hardware of its tablet – it will feature 7.85" display with 2048*1536 resolution, a quad-core Intel Atom 1.80GHz system-on-chip based on the Silvermont micro-architecture, 2GB of DDR3L-RS memory, 32GB of NAND flash storage, 5MP rear and 2MP front cameras, various sensors and so on. A contract manufacturer will produce the Jolla tablet.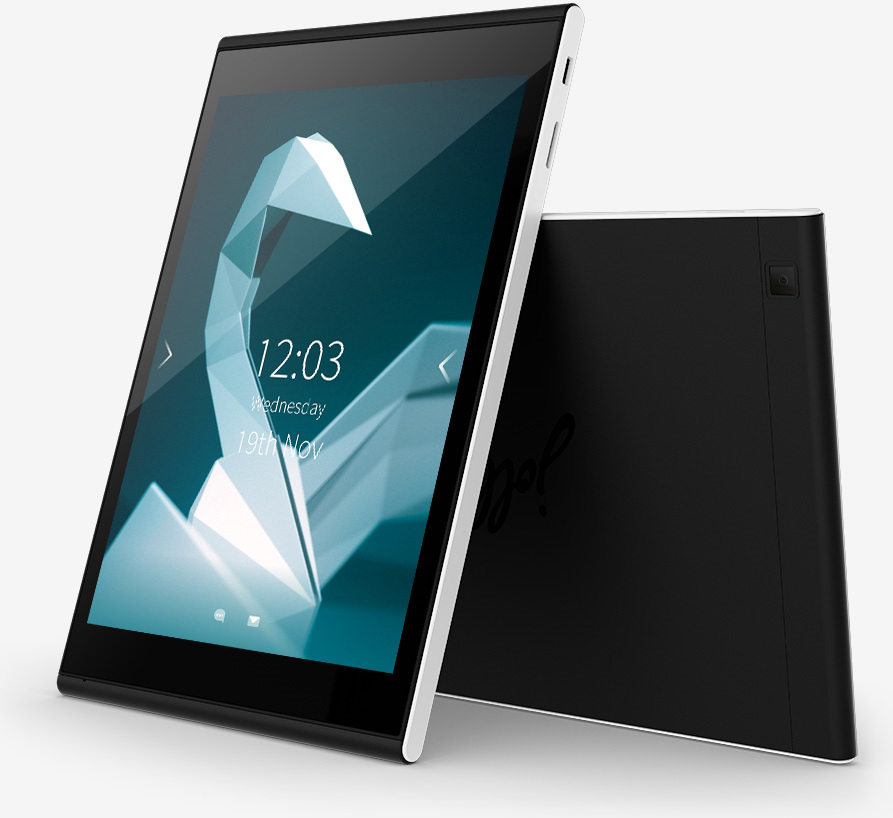 The company needs to finish the Sailfish 2.0 operating system and initiate volume production of the tablet. In a bid to do that, Jolla started a crowd-funding campaign at Indiegogo. Just a few hours after Jolla's announcement, the project had raised more than $500 thousand on the crowd-funding platform, reports Reuters news-agency. At press time the contributions total well over $860 thousand, considerably more than $380 thousand the company was initially seeking to start mass production.
It is necessary to note that Jolla is a software company and while making its own hardware is a key to its eventual success, the firm primarily develops its Sailfish OS and has no plans for a broad family of smartphones and tablets, at least now.
Jolla allows its community members to make suggestions regarding functionality of the Sailfish operating system. The software team implements feasible and doable features that are approved by the community.
It is interesting to note that Jolla announced its tablet plans a day after Nokia introduced its N1 media tablet based on Google Android operating system.
Discuss on our Facebook page, HERE.
KitGuru Says: While the Jolla tablet seems to be an interesting product (especially keeping in mind that it was designed by a small group of engineers), it is noteworthy how quickly the company managed to raise nearly a million of dollars offering nothing but a concept. While Nokia's name is still a legendary brand for many and a lot of people consider Jolla the true ancestor of Nokia's smartphone division, it is clear that very few people have tried the Sailfish operating system. Nonetheless, over 5500 people  have supported the development of Jolla's tablet so far. Perhaps, there are people who are tired of Apple iOS, Google Android as well as Microsoft Windows and want to try something new?