Having a familiar face or voice in video games doesn't always work – we're looking at you Destiny – but Infinity Ward is doubling down with upcoming Call of Duty: Infinite Warfare. Not only is Kit Harrington, who plays Jon Snow in Game of Thrones, the lead bad guy, but his player murdering henchman is UFC featherweight champion Conor McGregor.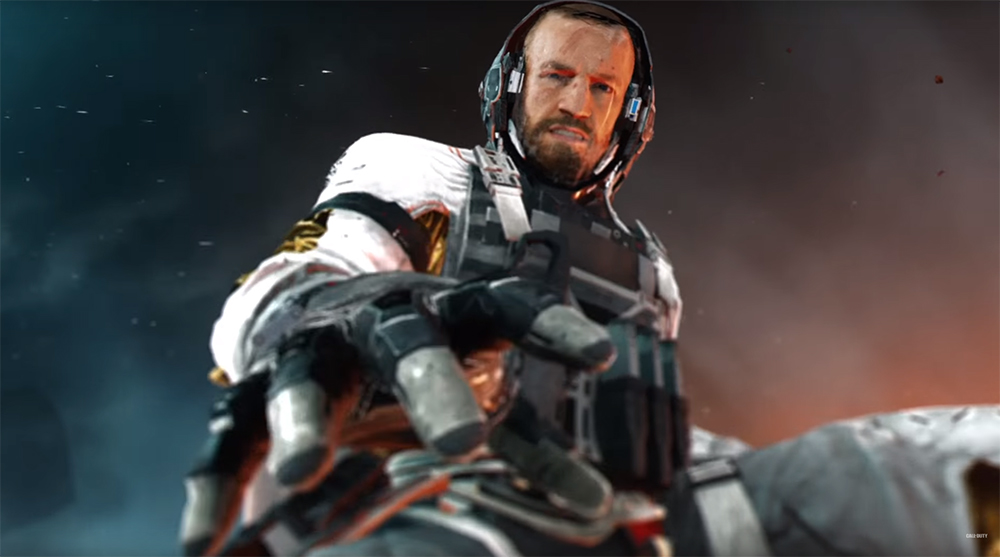 "I knew this would happen. I predict deez 'tingz." 
Infinite Warfare is the first time that the CoD series has really gone beyond the historical, or near future contexts of the series' past, this time stepping into the inky black of space. Kit Harrington's rebel forces launch assaults on key cities and facilities on Earth and the Moon and when our player and his team look to stop him, it doesn't go well at all.
That won't stop the player of course and his team of humans and robotic assistants, all of whom fight for newly promoted Lieutenant Nick Reyes, but the odds are stacked against them.
[yframe url='http://www.youtube.com/watch?v=y_RI3bZhU50′]
The trailer for the single player campaign is as explosive as you might expect, for a Call of Duty game. However in particular the visuals deserve a nod of appreciation. CoD games aren't necessarily known for being the most cutting edge in terms of aesthetics, but Infinite Warfare looks good here.
Although the campaign is unlikely to be long and for many will just be the training mode for the online play they take part in, Infinity Ward certainly hasn't slacked on its development.
Discuss on our Facebook page, HERE.
KitGuru Says: How are you guys feeling about Call of Duty branching out into the sci-fi realm? Do you think it will fare well against the more historically orientated Battlefield 1?