A lot of games were initially scheduled to be launching in October and while that number is still relatively high, with all of the AAA delays we've been informed of in recent months, it's a little less cramped than it once was. Double Fine is no doubt pleased with that, as its Halloween themed adventure series, Costume Quest just had its first sequel released, with a brand, spanking new launch trailer.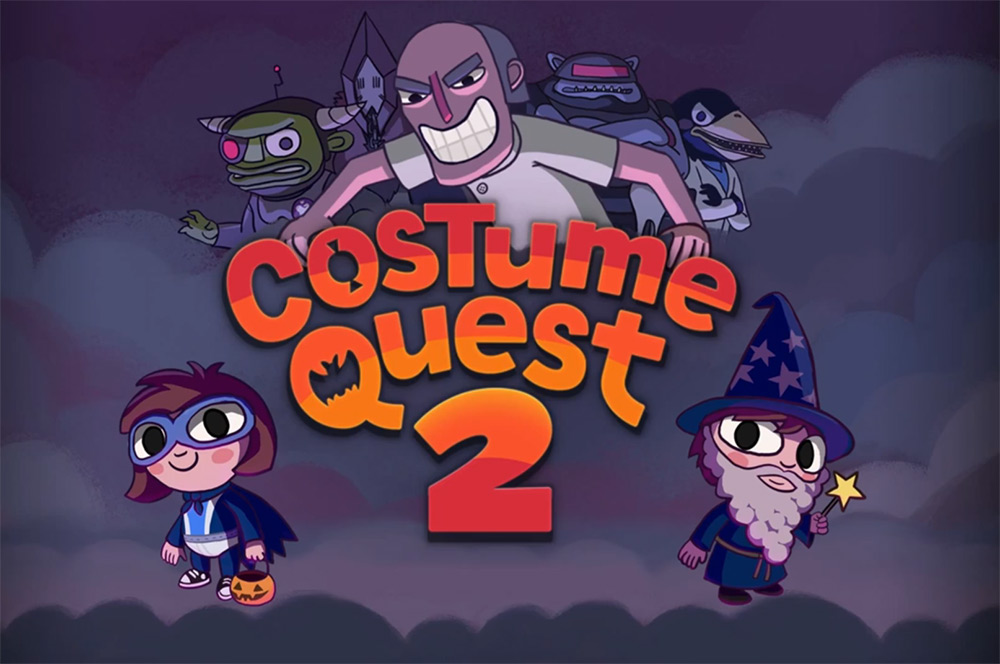 Enemies this time around are said to have a "hygiene theme," *shudder*
Costume Quest 2 is available on Steam as of today, featuring the return of our brother and sister team of trick-or-treating adventurers, Wren and Reynold, though this time they're facing off against one of the world's most heinous enemies, a time travelling dentist!
[yframe url='http://www.youtube.com/watch?v=RAlId-9W6nY']
The game features slightly improved visuals, with more varied environments offering different ways to traverse them. There's also more indoor areas and lots of new and upgradeable costumes. Early reviews peg the combat as faster paced with more strategy, which isn't such a bad thing since the original suffered a little from its overly long attack and transformation animations, which you had to watch over and over.
The game is compatible with Windows, MAC and Linux platforms and is available on Steam now for just £10.99.
Discuss on our Facebook page, HERE.
KitGuru Says: While I have plenty to be playing right now, I'll probably grab this at some point. Maybe towards the end of the month as things get spookier.