Some of the best demos in the world for virtual reality headsets like the Oculus Rift, are stationary ones like Sightline: The Chair. Why? Because when your body is immobile in both virtual and real… ugh, reality, it's a much more immersive experience. Getting full body movement to work is much harder and that's why we've seen elaborate pieces of hardware like the Omni which could give us the chance to walk and run in games and experiences, but it doesn't look quite as natural as the ebove B01 bike, which could allow realistic cycling within virtual environments.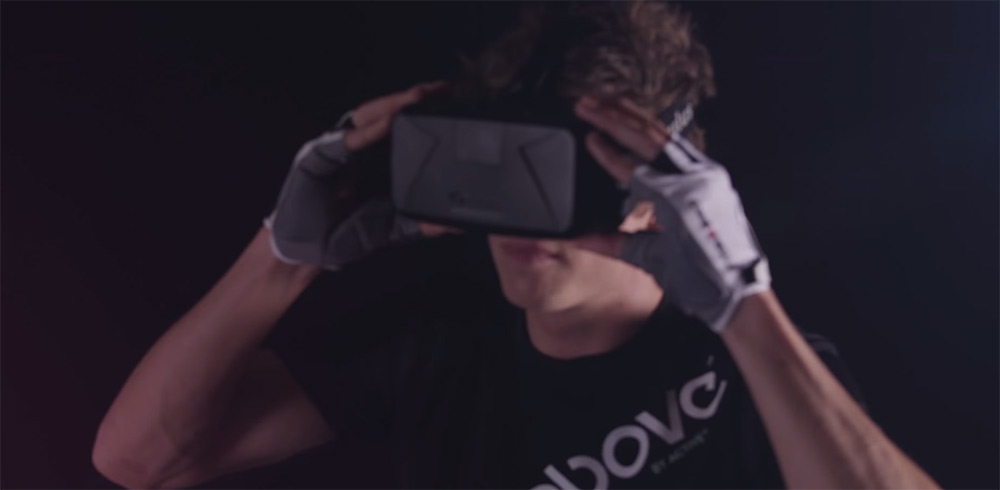 Not quite sure why the gloves are necessary…
Developed by Activetainment, the B1 is a bike that is angled off of the floor, to give you some leeway for moving it around for different inclinations of hills and tracks your pedalling, translating it into the game. It also has a built in 14″ display for those without a VR headset.
According to the new trailer for the bike, released alongside its showing at CES, it works rather well.
[yframe url='http://www.youtube.com/watch?v=nxSpWZjn3eg']
This is just the start of things though, with the developers promising to put together a treadmill and a rowing machine for VR exercise too. All of them do (in the case of the bike) and will, keep track of your stats, much like a wearable or smartphone app, allowing you to compare yourself with friends, unlock tracks and watch your progression over time.
With the focus on workout machines rather than gaming, Ebove keeps things simple and doesn't have to worry too much about multi-directional systems. However, as fun as it might be to go for a run around Skyrim's plains and mountains, or cycle through some fantasy forest, how does sweating work in VR?
KitGuru Says: Personally, I get drenched when I workout. I don't really want to soak through the padding on my Rift.