If the last time you checked in with the Donkey Kong arcade game world record was the 2007 documentary, King of Kong, then you have quite a bit of catching up to do as the two competitors from the film, Steve Wiebe and Billy Mitchell, aren't even in the top 10 today. However just a few short days ago the community surrounding the 30+ year old game bowed in unison, as a new King was crowned after almost four years of dominance by the previous title holder.
Admittedly we're a few days late on this story, so apologies to the DK aficionados who might have already heard this one (where was our tip off?) but it's still worth bringing to everyone's attention as out of all the classic arcade titles out there, Donkey Kong is perhaps the most iconic. Pacman might have had a few perfect games run, but nobody can claim that anyone has perfected Donkey Kong, even the ones who are considered the best in the world.
However the best in the world is no longer surgeon Hank Chien, who's been beating his own scores for the past few years to push the boundaries of what's possible, but even he hasn't cracked his own personal best since 2012. Now there's a new name in the top spot though, Robbie Lakeman, who on the 5th of September, managed a score of 1,141,800 points. 3,200 more than Chien.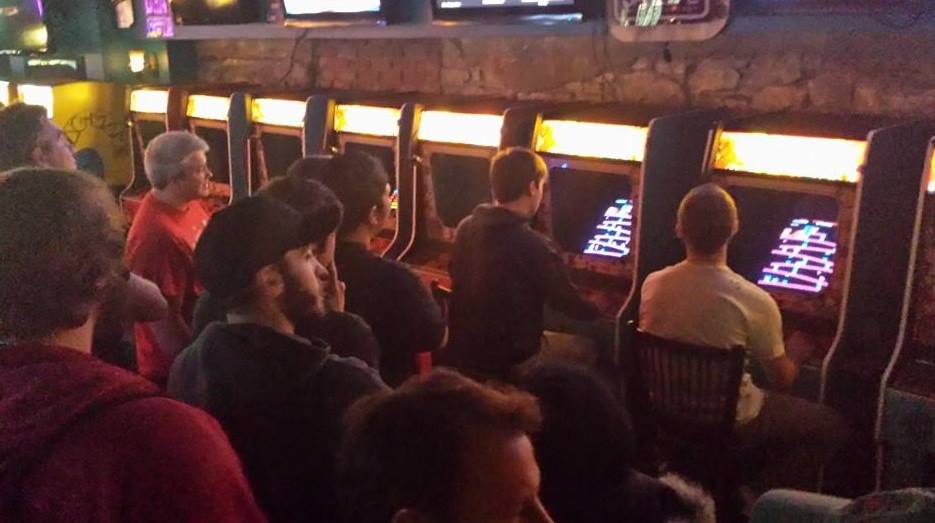 Robbie drawing the crowds late last year
As the DKBlog explains, Lakeman has been gunning for the top spot for several years now, working his way into the top 12 after over a year of work. He's been really pushing for it in the last year though, streaming near nightly sessions of the game. Ironically his award winning game wasn't streamed at all, simply posted later for fans to lap up.
Of course this isn't the end of the road for those attempting to achieve Donkey Kong greatness. The game has more points to unlock. That's been proven by Dean Saglio, the current MAME champion, who using the emulation software has managed a score over 60,000 points higher than Lakeman. However he's affectionately given the number two spot on the leaderboard, with only those able and willing to achieve such a record breaking score on the original hardware given the honour of being top of the pile.
Discuss on our Facebook page, HERE.
KitGuru Says: The best I ever achieved was 77,000 on the 3rd pie level. Not bad, but it took a lot of tries. And it was on MAME. Do any of you have a decent personal best?
Image Source: Robbie Lakeman