Epic Games has been teasing a new flagship title called Paragon for a while now. We've met some of its stand-out characters over the last few weeks, detailing their strengths and powers, but without the context of what the game was about, it didn't make much sense. Now it does, as we now know that Paragon is Epic's take on the MOBA genre.
Shown off this weekend at the PlayStation Experience, Paragon offers many typical MOBA tropes: lane based gameplay, five vs five battles, towers, creeps, plenty of characters to choose from and bases to conquer if you can wade through your enemies.
It uses a third person perspective much like SMITE and according to Epic, the combat should be that much more engaging than traditional entries in the genre.
[yframe url='http://www.youtube.com/watch?v=3OCJCZJWA68′]
As cool as the announcement trailer is though, with all of its pretty CGI and haunting music, gameplay footage always feels more truthful, so it's good that we have some of that too.
[yframe url='http://www.youtube.com/watch?v=1Gw9fJGKvcc']
Epic claims that Paragon will put players in "direct control" of the action, unlike anything we've seen in previous MOBA games. It will also utilise a card based mechanic, to allow players to earn new abilities, talents and skills as they progress. If you want to get a jumpstart on others, looking into the different character profiles for the game can earn you some pre-release cards.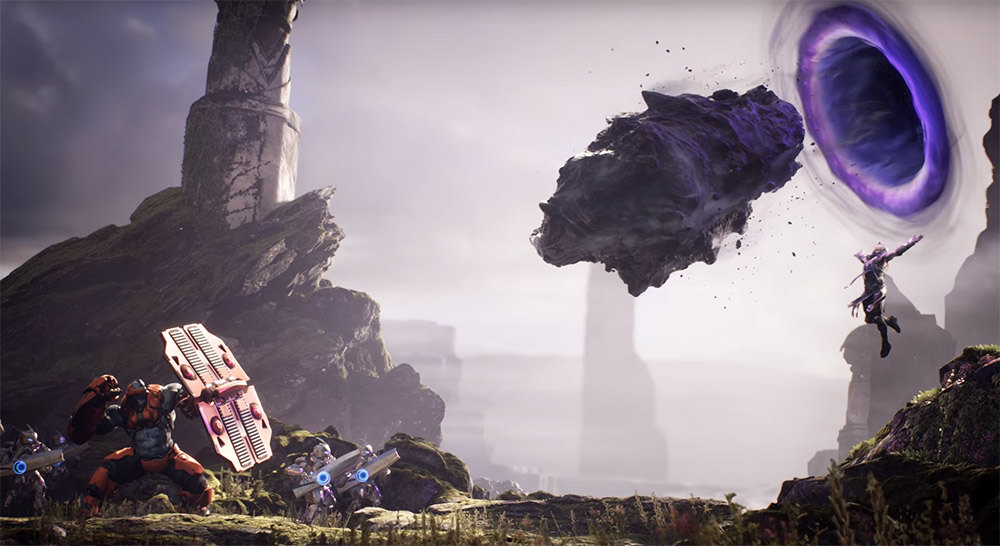 Epic knows its way around making a great trailer
Set for release at some point in 2016, Epic confirmed there would be a paid early-access initially, followed by a beta during the summer months (as per PCG).
Discuss on our Facebook page, HERE.
KitGuru Says: There are already a number of popular MOBA titles, but several new ones that put players in the third and first person have been showing up lately. Is there room for all of them to be popular?