While much of the world was dressing up in scary outfits for Halloween this weekend, some of us were stepping into a digital horror movie, with a snarling beast and four wily humans, hoping to take it down. Yes, this weekend was the Evolve Big Alpha and we asked you to join us throughout it for some monster hunting action, with a prize up for grabs for the first person to slay us. Oh boy did that put a bounty on our heads.
Myself and Matt were hounded by dedicated hunters and monsters alike, all of whom braved the early network and matchmaking issues with the game to try and bring the fight to us. Many of you succeeded and we were both on the end of multiple gloating and celebratory cheers. But of course only one of you could win that copy of Evolve, for being the first to take us down.

Matt tries to beat a hasty retreat, but there's nowhere to run
In the end, it was David "R3v!Val" Egy, with the most LEET name of the lot and a quick trigger finger. He managed to slay Matt early on Saturday morning. Congratulations, you'll be getting a pre-order of the full game shortly.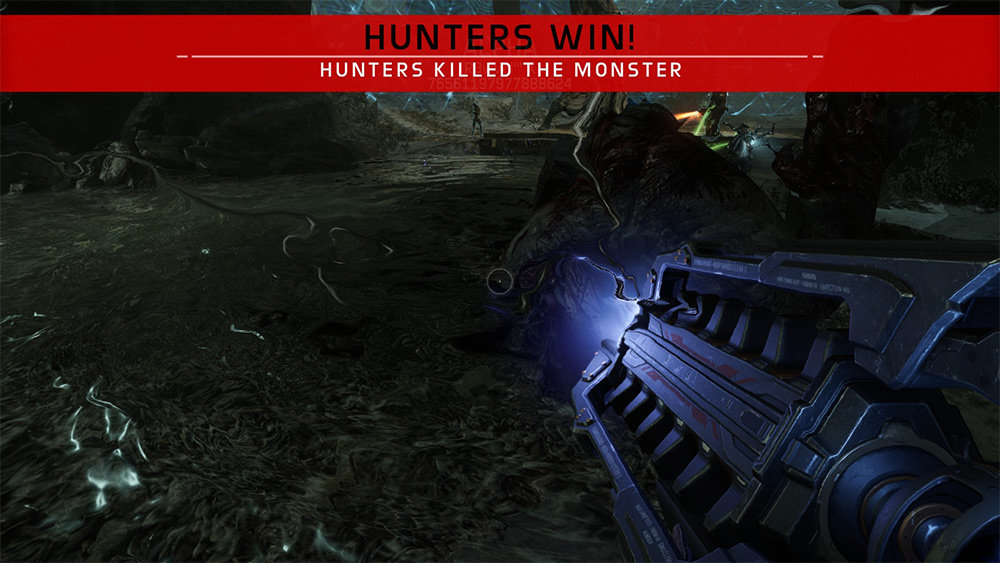 And seconds later he bites the dust
David's strategy for going after Matt was noteworthy. Due to the way the big alpha was set up, those who joined games together or created a party weren't allowed to play on opposite teams. This stumped a few of you who wanted to kill us, but due to befrieinding us through Steam, found that when you did get in the same game with us and it actually worked, team killing wasn't an option.
Where Mr Egy got smart, was waiting until the game had already started before joining and he just happened to luck out and grab himself the Assault class, while poor Matt was under heavy fire as the monster. He didn't last too long.
Discuss on our Facebook page, HERE.
KitGuru Says: Thanks to everyone for taking the time to hunt with and against us this weekend. It was a lot of fun. The alpha looks to have been extended for a couple of days too, so maybe we'll be able to get a few more rounds in just for fun.