The Evolve Big Alpha last year and the Beta this weekend just gone, both went down pretty well with fans. While there are some concerns about longevity thanks to Titanfall's drop off, for the most part people really enjoy jet-packing and stomping around jungles and deserts, hunting one another down for a climactic battle full of fire and explosions. It's real cat and mouse stuff with a great shifting-power dynamic, but there is one thing people aren't that pleased with: the way Turtle Rock is handling DLC pricing. To clear things up, creative director at Turtle Rock Phill Robb has been speaking about the developer's plans and intentions all along.
Ironically enough, a lot of people really like Turtle Rock's plans for DLC. It's pledged to make all maps free when released, making sure all games can be played by everybody and on top of that, everyone can play with people that have DLC they don't. Buying extra content simply allows you to play with it yourself, it's not needed to see other people use it.
Part of the problem for Turtle Rock however came from co-founder of the studio Chris Ashton, who said that the game was "built from the ground up," for DLC. That got people worried, as it's sounds like he sees the game as a money making adventure, rather than a monster slaying one.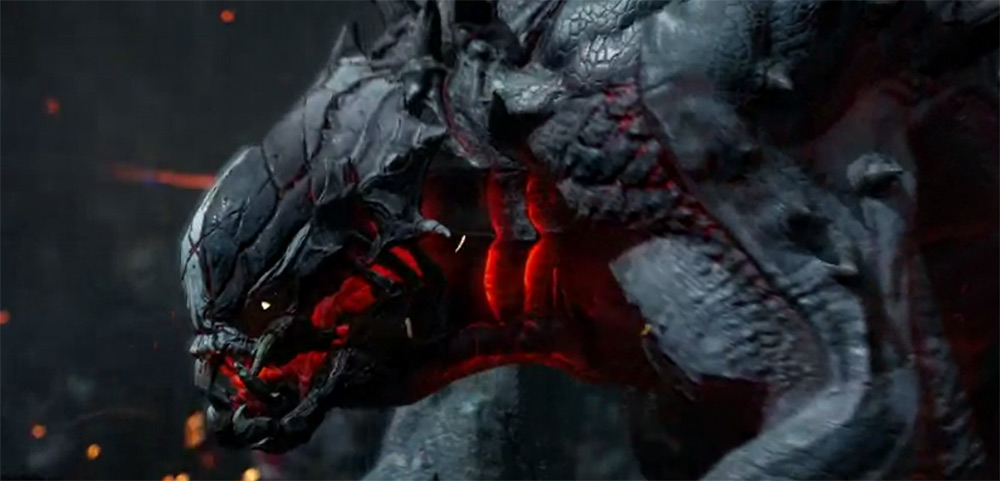 According to Robb however, what he meant was that the game would easily allow for expansion in the future. With monster and hunter rosters that can be grown, it makes it very easy for the company to offer up extra content for people. "That was hugely disheartening for me," he said of Ashton's comments (via Destructoid)."I don't like people thinking we're doing underhanded, dirty shit."
"I think a lot of people probably feel like [DLC] is milking the community," he said. "That's fair because a lot of companies approach it that way."
Robb also clarified that Turtle Rock wanted to avoid any of the shady tactics used by those companies to try and make people feel like they had to buy DLC and that Turtle Rock would never allow it to split the community.
Unfortunately Robb doesn't address the issue of pricing with the Evolve added content. While it seems to be trying its utmost to be fair on one hand, $15 for a monster that's free if you pre-order is a classic tease for the likes of the game's publisher 2K. Much like some of its other properties, this incentivising of pre-ordering that makes you feel like you should pay now, or risk paying more later, feels distasteful.
It's unlikely Turtle Rock has a lot of say in it though and perhaps with the plans for free maps, other content needs to be more expensive to subsidise it.
Discuss on our Facebook page, HERE.
KitGuru Says: I still don't like the idea of paying around £6 per hunter. Considering four of them and a monster will be as expensive as the base game, I don't quite see why they're priced so high.