Turtle Rock has been teasing the announcement of its third official launch-monster for Evolve for some time now. There were a couple of seconds of it flitting about in a trailer for the campaign and a couple of teased images, but it's been fairly well documented already due to accidental images shown during livestreams and now we have an even more in-depth look at the monster, in an off-screen leaked reveal for it.
Obviously if you want to wait for the official, higher quality version to find out about the Wraith, don't watch this.
[yframe url='http://www.youtube.com/watch?v=laEnR8eStwA']
Due to the high quality of this cinematic, it makes you wonder if this is a launch trailer for the game, or perhaps an opening cut-scene of sorts. Still, whatever it is, clearly the Wraith is a different beast than the Goliath and Kraken (and unrevealed Behemoth) that we have seen before. It's very fast, can create ghostly copies of itself and it can grab hunters which should make for a much warier hunt for those that like to run off on their own.
Oh and it can fly.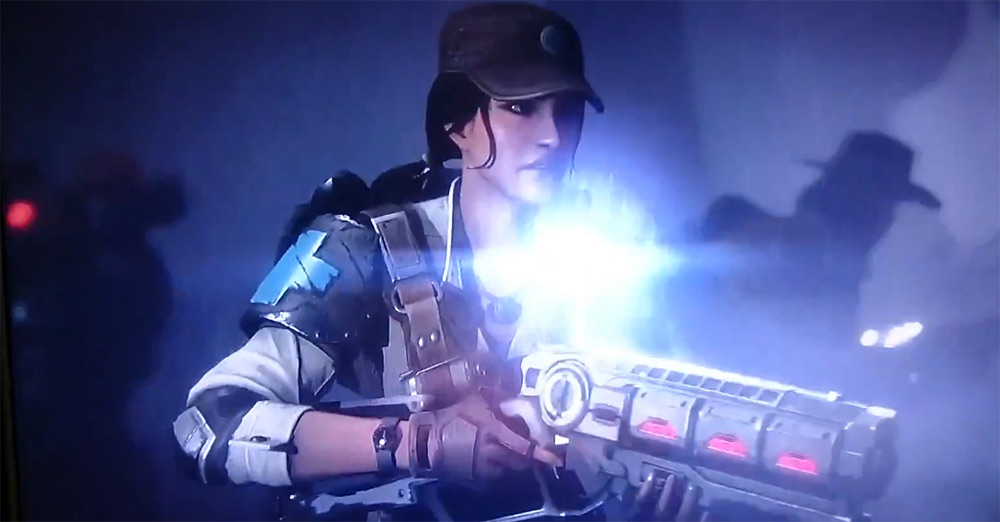 Keeping your medic close looks like it will be paramount against the Wraith
The Wraith, Along with two other monsters, 12+ maps and the 12 revealed hunters will be released with the base game of Evolve on 10th February 2015. DLC monsters and hunters will follow in turn, though new maps will be made available for everyone.
Discuss on our Facebook page, HERE.
KitGuru Says: What do you guys think of the Wraith? It certainly has a different gameplay style to the others.
[Thanks
AGB
]