Following on from the revelation that not only were lots of people gambling away their in-game skins for games like CS:GO, but that Youtubers were marketing the practice to children, a lot of people have asked Valve to do something about it. Throwing their weight behind that cry now, is the U.S. based, Washington Gambling Commission, which has demanded Valve do whatever it thinks is necessary to halt it.
CS:GO gambling involves a lot of automated trading on Steam. Players putting up their weapon skins as collateral have them transferred to an escrow account, which in turn transfers the skins to whoever wins the randomised roll off which decides the 'winner.' While Valve doesn't endorse this practice, its Steam platform does make it possible and that's something the Commission wants to stop.
"Based on the information it has gathered, the Gambling Commission directed Valve Corporation to stop facilitating the use of "skins" for gambling activities through its Steam Platform," reads the report by the Washington based group (via PCGamesN). It goes on to ask Valve to take all appropriate steps to stop third party websites from using its Steam platform for gambling purposes.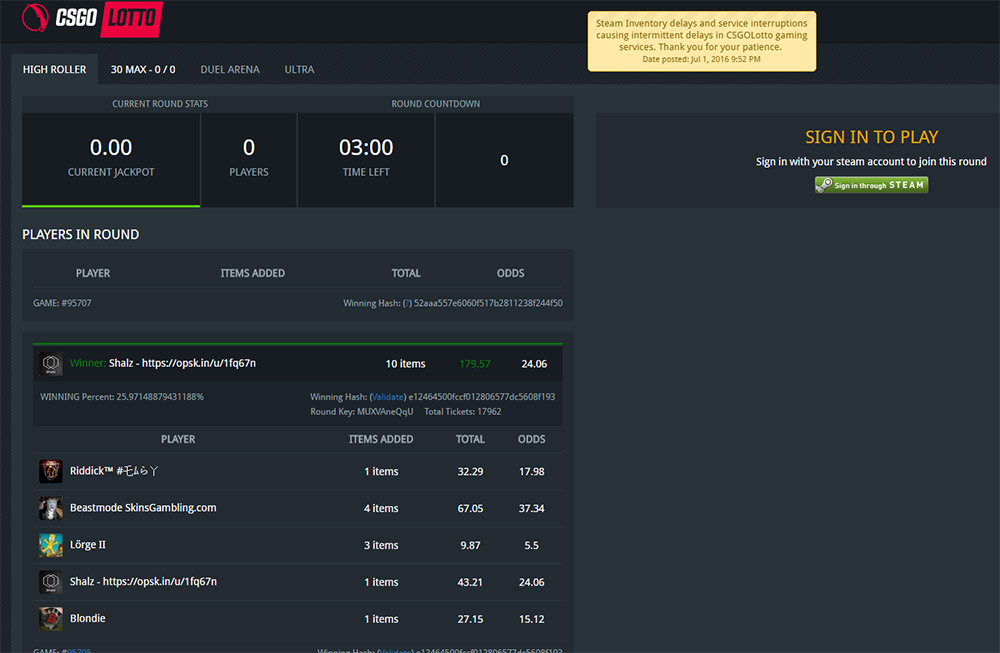 CSGOLotto was one of the first big gambling sites to be targeted for closure
It also calls the entire practice a "black market," that was "unregulated," and that this leads to players being unprotected by laws designed to stop nefarious actions from taking place – like false advertising encouraging people to play.
While the market may indeed lack a watchdog of sorts, Valve has taken steps in recent months to try and curtail the use of gambling sites. It's sent cease and desist letters to a number of these sites and has pointed out that using its API to facilitate gambling was a misuse of it and not allowed.
However this hasn't had much of an effect. While some of the most controversial and well known sites have now shut their doors, others simply moved over to a giveaway model for skins, while replacements have popped up for others.
It's likely that the Washington Commission is hoping that Valve will do more in the future, perhaps even changing its API so that these sorts of automated account transfers aren't possible.
Discuss on our Facebook page, HERE.
KitGuru Says: I wonder if it would be possible for Valve to make big changes to its API, without impacting the user experience for legitimate traders.