Ultra HD monitors have been around for a few years now and while they still have time to take over the market, some companies are already looking to the future. This week at CEATEC 2016 in Tokyo, display maker Sharp began showing off its new 8K monitor prototype. If the resolution wasn't enough to impress you, it also sports an IPS panel, 120Hz refresh rate and HDR capabilities.
Japanese site PC Watch was able to attend the trade show where Sharp's monitor was being shown off. It is a prototype for now but the spec sheet is incredibly impressive with a 27-inch IGZO IPS panel, a native resolution of 7,680 x 4,320 and an ultra smooth 120Hz refresh rate.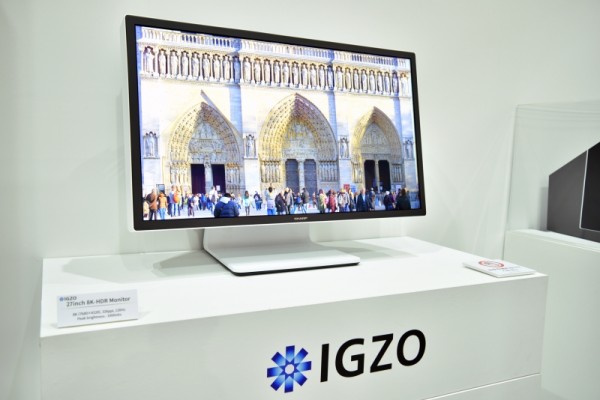 Image source: PC Watch
As you can see in the image above though, this tech does need some time to shrink down as the prototype does almost resemble a CRT when it comes to thickness. Unfortunately, we don't get a look at what connections the prototype uses but it would likely need to be proprietary as DisplayPort 1.4 only has the bandwidth to support 8K/60Hz rather than 120Hz.
This sort of technology is a long way from being available to consumers but it is an exciting look at what we may see in the future. Hopefully by the time 8K arrives, we'll have GPUs powerful enough to game at such a resolution properly.
KitGuru Says: While we won't be seeing a monitor like this in the KitGuru offices anytime soon, it is always exciting to get a look at what the future holds. Are any of you currently thinking about going up to a higher resolution monitor? Do you always opt for higher refresh rates?