Goat Simulator might be one of the most surprising hits of the year, but that doesn't mean it's a flash in the pan. Continuing its snowballed success over the past few months, it's now been picked up publisher Deep Silver – of Dead Island fame – and will be getting a boxed retail release in the next few weeks
While the developer Armbi Ibrisagic doesn't think it will turn out to be a major source of revenue for his company, he does think it could help the game reach a new audience.
"Steam has always been our primary source of income," he said, "so a retail version is nothing we planned or thought would bring us a lot of income, we were more motivated by the fact that a physical box with a goat's face on it is pretty funny s***, so we decided to go for it.
"I think Steam will always be our primary source of income,but it might be fun for people to show off Goat Simulator in their game shelves at home, and we might reach a target group that we usually wouldn't reach, which is always fun."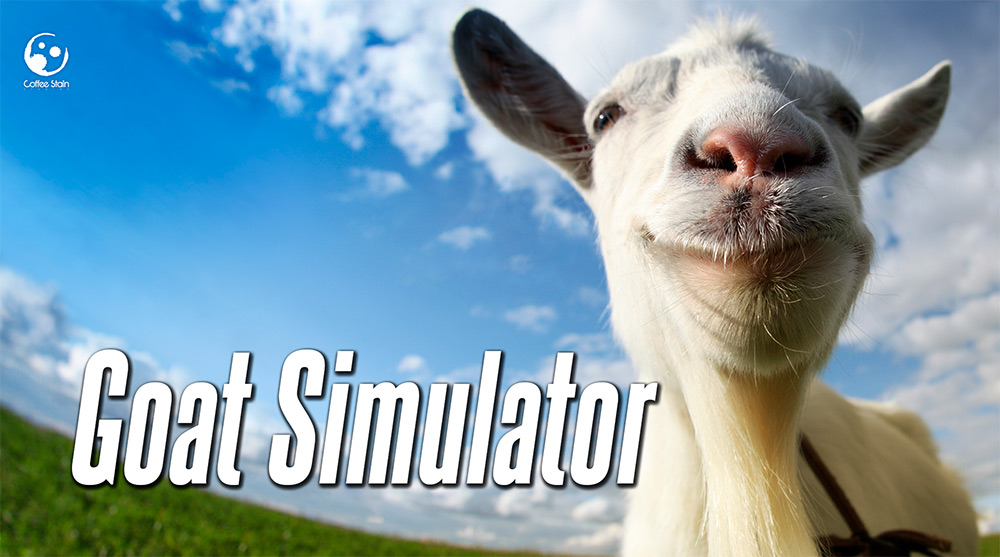 Coming to a retailer near you… if you live in the US
He also touched on the chances of someone buying the game without any idea of its unique and bizarre gameplay and being very surprised when they find out what it is. While Goat Simulator has benefited greatly from the promotion of let's players, that does mean most people coming to the game have a basic idea of what it's about already. Some completely fresh eyes would have quite a treat the first time they get their tongue stuck to something.
The retail version of Goat Simulator is set to hit the shelves (only in North America, sorry) for $9.99 sometime around mid-July.
Discuss on our Facebook page, HERE.
KitGuru Says: Goat Simulator has been a resounding success and shows that originality can go a long, long way in gaming.
[Thanks
Polygon
]