The original Banner Saga was a pretty big success for its developer, Stoic, despite the fact that it had to defend itself against Candy Crush giant, King, for the use of the word "saga," in its name. However if there was one complaint people had, it wasn't about the beautiful art work or engaging story, but the fact that it ended way before the story was over, so it's good to hear that the second game that continues the 'saga' isn't too far away.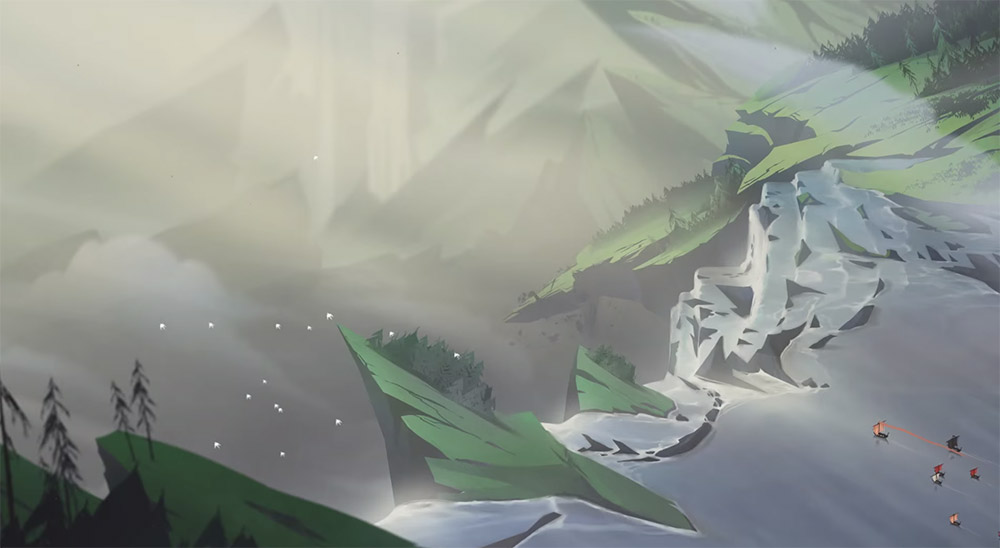 To remind us of that fact, Stoic has released a new teaser for the upcoming sequel, called Into the Abyss, which shows the intrepid Varl and human alliance taking a much swifter route through the country, but coming up against the elements when the river comes to an end and a sheer drop greets them.
[yframe url='http://www.youtube.com/watch?v=IEe-vVxmVBk']
How they will address that rather pressing issue is something we'll need to wait to find out. However we do know a little about the upcoming game already thanks to the announcement trailer which was released late last year, and showed us that while the world may be breaking and the Dredge ever dogged on their heels, that our heroes will continue to fight and survive, even if it means taking on new allies.
[yframe url='http://www.youtube.com/watch?v=OGOd-oyx7bw']
Discuss on our Facebook page, HERE.
KitGuru Says: This is one game I'm pretty excited about this year. I played through the original twice to try out some of the different approaches, but now I'm going to have to do some experimentation to figure out which save was which. With the new game, I want to bring over my characters from my original run through.