Who would have thought when Hearthstone launched officially earlier this year, that the next hugely popular, competitive title to hit the PC would be a collectible card game? Well you better believe it now, as Blizzard has released an image on Twitter to celebrate the fact that it now has over 20 million players.
"Thank you all for joining us in #Hearthstone! We're going to need a bigger tavern!" reads the tweet, along with the following image: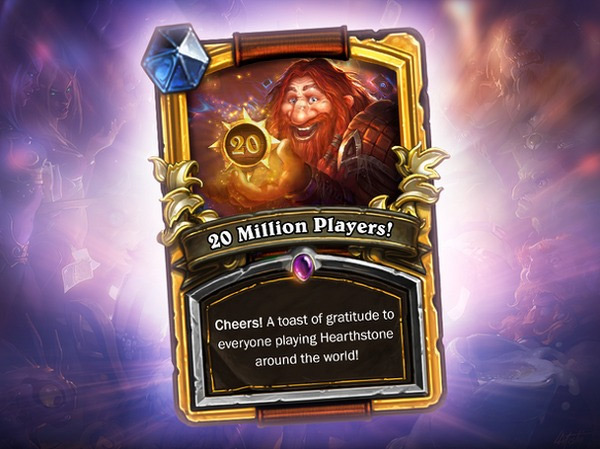 This is a particularly huge achievement considering the game has only been out of beta since early this year. Blizzard's previous behemoth franchisee, World of Warcraft, never hit 20 million players – though part of me wonders whether this latest figure represents downloaders, or regular players.
Either way though, the game has been a huge success, combining some clever collectible elements, with a free to play model to make something that resonates with a lot of people. Plenty play it for a quick competitive romp when they have a spare 10 minutes, while others delve deep into the deck building meta-game. There's even some expanded single player elements thanks to the Curse of Naxxramas expansion.
Discuss on our Facebook page, HERE.
KitGuru Says: Who among you are big Hearthstone fans? Quite a few I would wager.