The TeSPA collegiate esports organisation has announced a new scholarship fund of $100,000 that will go up for grabs for teams of three that play Blizzard's collectible card brawler, Hearthstone, in an effort to cultivate more competitive esports talent in the U.S. Known as the Collegiate Hearthstone Championship, the competition will have prospective students battle it out against their competitors to be in with a chance of winning, this Autumn.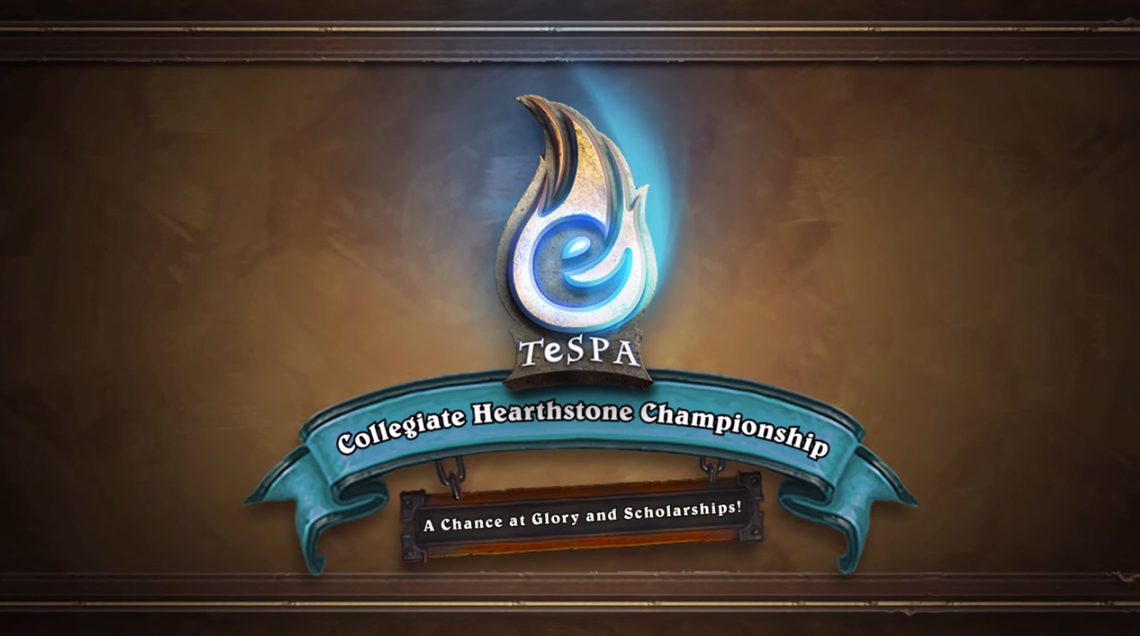 "Pay attention, class! The TeSPA Collegiate Hearthstone Championship is coming this fall to schools across the US and Canada, featuring a brand new three versus three format, vicious school rivalries, and a legendary prize pool of over $100,000 in scholarships," TeSPA said.
To be eligible for the competition, you'll need to be a resident of North America, be attending college somewhere and have at least two other highly skilled friends that you want to play with. If you want to be in with a chance of winning too, you'll need to be particularly good at the Conquest format of games. All three players will be controlling a single deck at any one time.
[yframe url='http://www.youtube.com/watch?v=J1yWQqln8mk']
That means that you'll have to rely less on luck, and more your ability to craft multiple, highly versatile decks, using different champions. As PCG points out, it's a much fairer system than just one loss and you're out.
[yframe url='http://www.youtube.com/watch?v=_hfGtSMPUMg']
Discuss on our Facebook page, HERE.
KitGuru Says: This seems like a solid plan to foster college Hearthstone talent. However if you plan to fund your college education with competitive gaming, you may need more luck in explaining that to your parents.