You guys are a generous bunch, we know that. We've talked about your philanthropic efforts before with Gaming For Good and the Special Effect Gameblast, but there's another event for you to help out some sick kids, through the Chaos Nova Quake-A-Thon 2014.
Launching on 20th April (make of that what you will), the event will feature the boys from Chaos Nova gaming their way through each Quake title in turn, playing multiplayer, mission packs and even a bit of single player too. There's a whole bunch of them and they even went as far as animating an exploding head to entice your viewership:
[yframe url='http://www.youtube.com/watch?v=ghxD2PaYhBY']
There's a baker's dozen of Youtube streamers taking part, all of them playing Quake games live from their Ustream channel, so don't forget to bookmark it as we're still just over a month off at this point.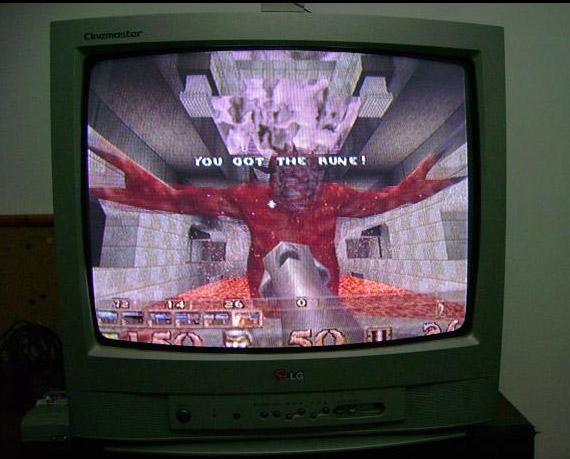 Get ready for some hot, CRT action. Source: Daniel Garrido
However, even if you don't get around to watching all of it, it'd still be handy of you to donate. Last year the Quake-A-Thon made a good few hundred for the Child's Play charity and those involved hope to beat it this year. To donate, or read more about the event, head here.
KitGuru Says: Good luck to the guys taking part and thanks in advance to anyone that drops a few quid for a good cause.