Although fans of World Wrestling Entertainment (WWE) may be saddened to hear that industry legend Hulk Hogan will not be appearing in any future WWE games due to his recently reported racist outburst in a privately recorded call, perhaps they'll be placated by the fact that The Terminator is being made available to those that pre-order. But which one you might be asking? The T1000? The T-X? Of course not, it's the classic T-850 Infiltration Unit, played by the original, Arnold Schwarzenegger.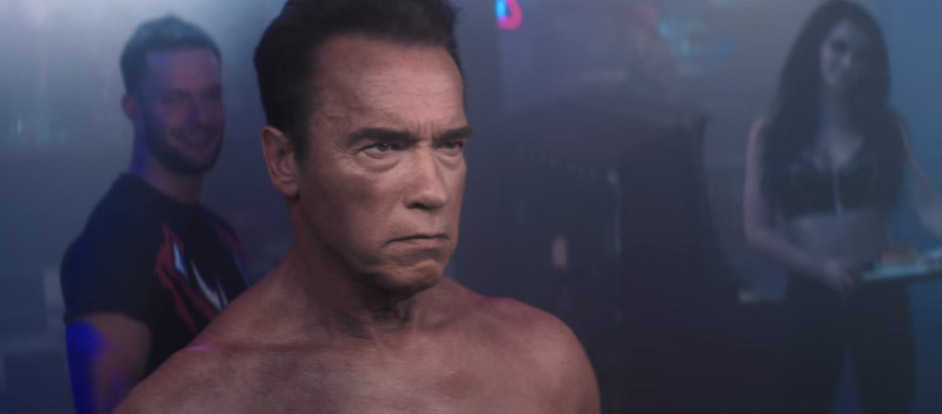 I need your clothes, your boots, and your WWE World Heavyweight Championship belt
"I've achieved many things in my life, but I've always said success means staying hungry and pushing the limits," said Schwarzenegger. "I was honoured to join the WWE Hall of Fame earlier this year, and now I'll continue my WWE legacy with one of my biggest film roles immortalized in WWE 2K16. Match the Terminator against Stone Cold Steve Austin, Seth Rollins or Daniel Bryan, and there's only one possible outcome: Hasta la vista, baby!"
To help promote it, they even recreated the iconic opening scene from T2-Judgement Day, but with wrestlers:
[yframe url='http://www.youtube.com/watch?v=myQaD8cVMks']
While it might not make too much sense for a cybernetic organism, with living tissue over its metal endoskeleton to take part in a wrestling match. Ask yourself if leprechauns, undead wizards and demons should be either. Plus, Arnold is a member of the WWE hall of fame, and has been beating the crap out of wrestlers for decades already.
[yframe url='http://www.youtube.com/watch?v=e-9ibRc91gY']
WWE 2k16 is available to pre-order now, and goes on sale internationally on the 30th October on PS4, PS3, Xbox One and Xbox 360.
Discuss on our Facebook page, HERE.
KitGuru Says: Does this make up for WWE discarding Hulk Hogan like it's doing? If this was still the attitude era, Vince probably would have made a story about it.