Although tabletop game maker Games Workshop has never been known as a company that was generous with its pricing, it only seems fair to give it some good will for teaming up with Humble Bundle to offer a number of its app-based experiences available for cheap. There's something for everyone too, with a smatter of traditional Warhammer Quest action, ork-slaying 40k gaming and even a taste of something sillier with Warhammer: Snotling fling. Most for as little as $1.
Of course since this is a Humble Bundle it means it's supporting a charity, in this case Special Effect, so paying more than a dollar would be the right thing to do. Especially so in-fact, since if you pay above the average ($3.65 at the time of writing) you get access to Talisman Prologue, the aforementioned green-skinned flinger, Chainsaw Warrior: LotN and more content when it's added.
The only downside to this one is that it's an Android exclusive, but that does mean it can come DRM free.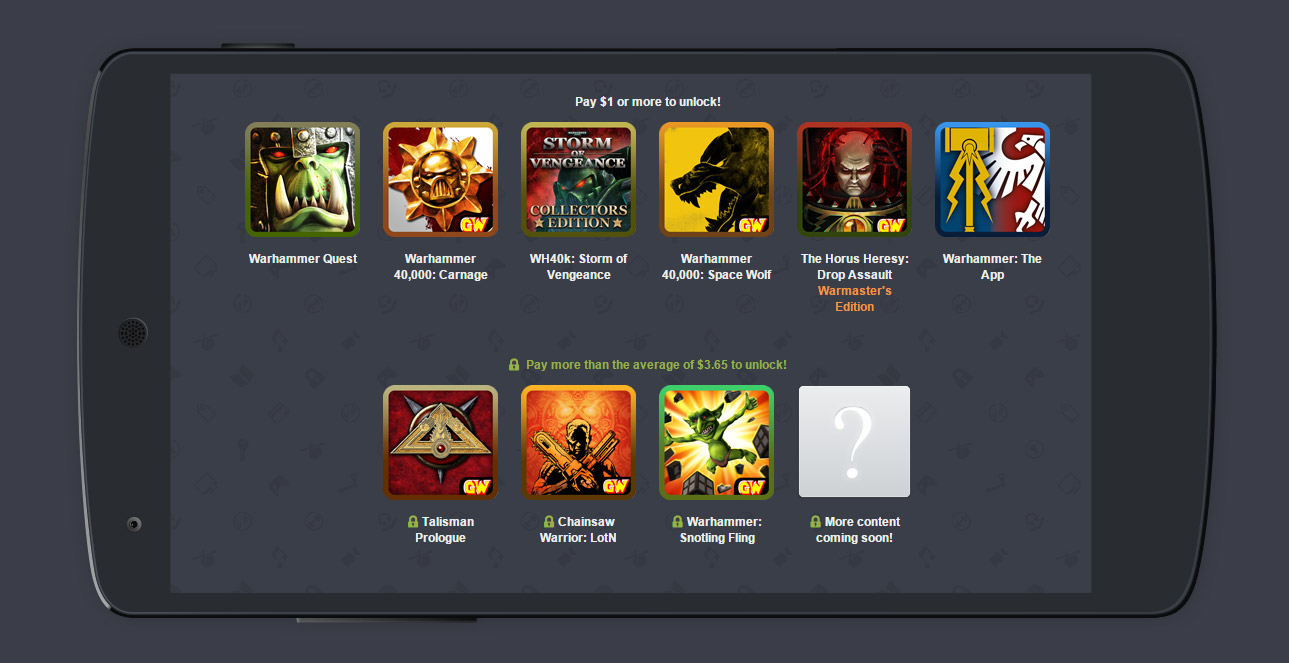 And if none of that catches your fancy, there's also the ongoing Humble Jumbo Bundle 4 to consider. It's letting you get ahold of big-name titles like Space Engineers, Endless Space, ScreenCheat and The Stanley Parable for just a few dollars.
Discuss on our Facebook page, HERE.
KitGuruSays: While I can't speak for most of these titles, I've spent a good amount of time with Talisman and it's a pretty faithful recreation. The multiplayer version is more fun, but it's still nice to be able to practice your strategies on the comfort of your phone.