Internet entrepreneur Kim Dotcom and founder of Mega.co.nz, has announced his official retirement from online Call of Duty play after reaching 100,000 kills, just beating out fellow high level players by a few thousand. However that doesn't mean Dotcom is done with gaming, he's already gearing up for Titanfall.
Announced over the weekend via Dotcom's Twitter, he posted a picture of the current CoD: Ghosts Free for all leaderboards, showing his avatar, MEGARACER, top of the table with a score of 5,000,000 and 100,000 kills, putting him in first place, ahead of #2 OL5ON who has 'only' 96,459 kills. However the latter gamer's K/D ratio was better than Dotcom's, so he could take a moral victory in some sense.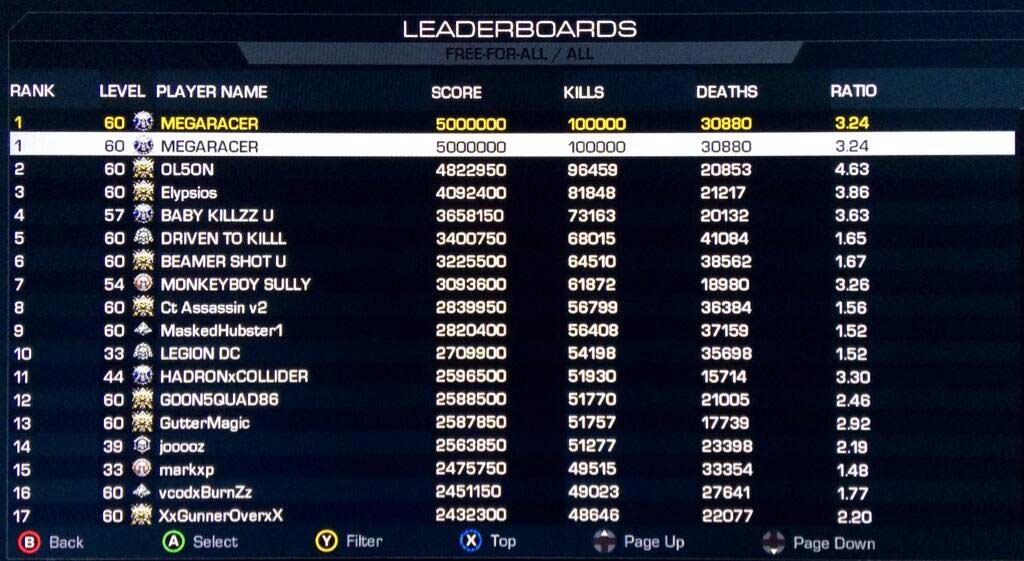 Those 100,000 kills have taken Dotcom less than four months. That's almost 1,000 kills a day. Man loves his CoD.
It looks like with CoD conquered, Dotcom will be moving on to bigger and better things, most notably the giant mechs in Titanfall, which looks very much like CoD + robots and is set for release in early March, so he won't have long to wait.
Kitguru Says: Have any of you guys met Dotcom online anywhere? Did you manage to kill him?