Since Sony's PlayStation 4 was released here back in November last year and even earlier in some parts of the world, it's easy to forget that elsewhere, like Japan, the home country of the console's maker, it's still not out yet. Soon though, that will no longer be the case. As of the 22nd of February, Japan will also be able to have a play on the next-gen system and Sony is set to livestream the whole event.
There will be a pre-sale, countdown event too, beginning at 10pm local time on the 21st February. To help entertain those queuing up outside retailers and more specifically, the celebratory Ginza Sony Building, Sony will have game developers, celebrities including: Hideo Kojima, maker of the Metal Gear Solid franchise, Shinji Hashimoto who was a producer on Final Fantasy XV and Kindom Heart's III, as well as a comedian, actress and others. The first few PS4 buyers, will also have the honour of being handed their new console by Sony Corporate Entertainment head Andrew House.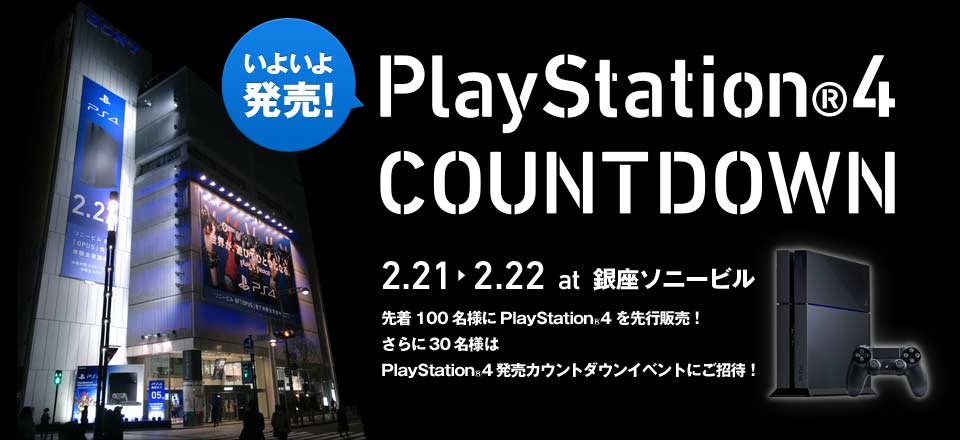 If you want to watch the launch event at home, then you can tap into the live Ustream event or use Nico Nico live. However bear in mind, since there's still a few days to go, neither channel is showing anything official as of yet.
KitGuru Says: The fact that the PS4 has been outselling the Xbox One and still hasn't released in all its major territories, suggests that Sony is about to take another leapfrog ahead of its competitor.