King, the maker of games like Candy Crush "Saga," which famously and recently attempted to legally batter Stoic Games for the release of its actual saga, the Banner Saga, has now filed an "express abandonment," of the "Candy" trademark, which it managed to trademark recently. Ah, it's good to see a company learn from its lessons.
Unfortunately though, that's not what's happened in this case. In-fact, King was simply able to trademark an older game called Candy Crusher (from 2004) and therefore doesn't require the 2013 filing for Candy. It did so, in order to go after an indie developed game called Candy Swipe, which was presumably a big inspiration for Candy Crush developers, since it features much of the same gameplay and art style. However, because Candy Swipe was developed before Saga, King couldn't do anything about it – hence Candy Crusher.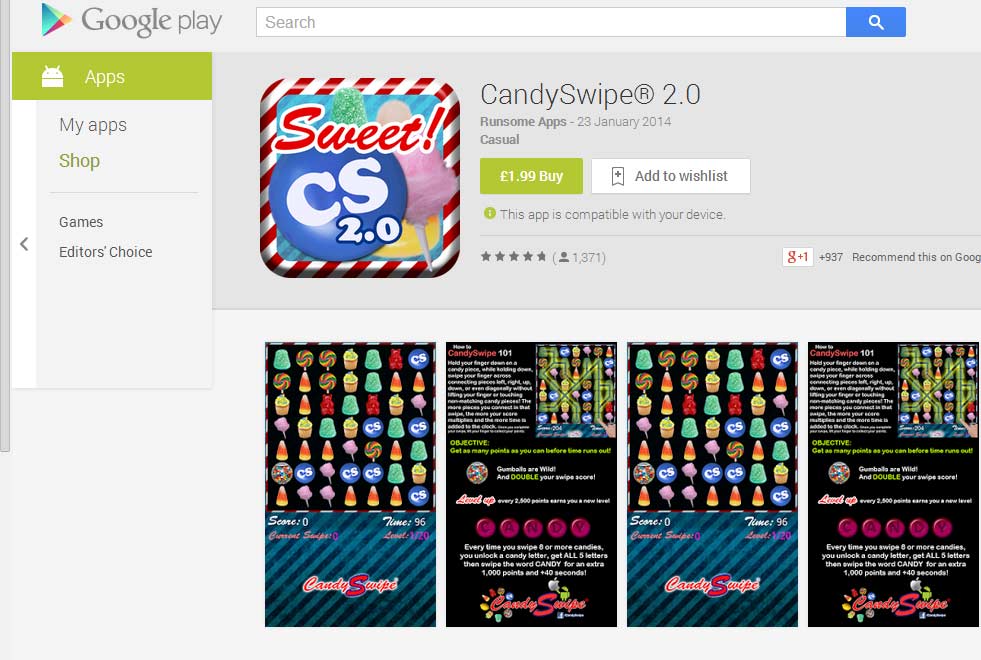 Yea, King came up with that whole, swiping at "candy" thing by itself didn't it?
With the 2004 Candy Crusher trademark, King has been able to go after Candy Swipe, simply because it owned something that came out sooner. Fortunately for the owner of the swiping, sweet based title his game remains on the Play store for now and has received an influx of support from those angered by King's actions, leading to a spare of five star reviews.
As it stands, King still has the Candy trademark in the EU, having only applied to drop it in the US. It's also still going after Stoic games, even though the indie developer has said it has no plans to not use the word "saga," in the title of its games, since the Viking journey in the game, is quite literally, a saga.
KitGuru Says: This is such an obvious abuse of the trademark system that it's amazing no legislator looks at this and decides it needs reform. Clearly that's what needs to happen. It can't go on with giant mega-corps buying up small trademarks from years past and using it to monopolise a market.
[Thanks Ars]