It would be a huge understatement to merely state that the Kingdom Death: Monster 1.5 Kickstarter has been a success. It's on its way to becoming the most pledged to board game ever and that's meant lots of updates from the creator. To try and give himself a break, he put up a challenge to beat a Mario Maker level he created – and it was promptly finished in less than two hours.
Kingdom Death: Monster 1.5 is the updated version of the board game of the same name and to fund its creation the developers have gone back to the crowd funding well that helped spawn the original game's creation. Exceeding all expectations, it blew past its $100,000 goal in no time, generating over a million dollars in funding in under 20 minutes and now it's on to much greater heights.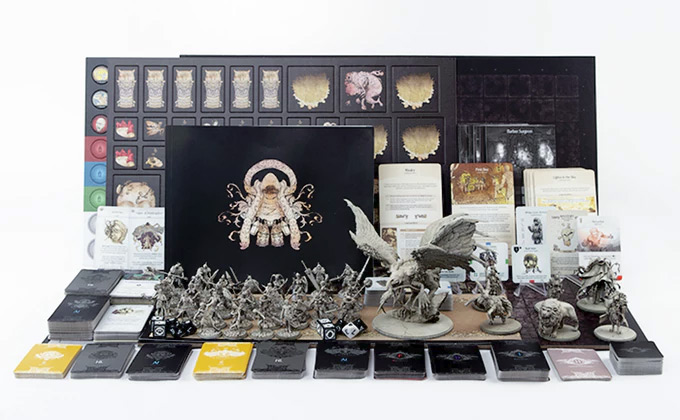 But with creator Adam Poots feeling like he needed a short break from maintaining the campaign, he challenged people to beat his Kingdom Death 1-1 level from Mario Maker. While fiendishly tough, it's difficulty relies much on the random generation of some of the enemies and their actions. Even then though it only took one gamer an hour and a half of respawning to finish it.
*Warning* some NSFW language.
[yframe url='http#://www.youtube.com/watch?v=v8fROutZqJY']
While Poots did later lament not specifying that a backer be the one to complete the level, he has accepted the victory and will now create a new, unplanned extra for the game which many pledge levels will be able to enjoy.
Discuss on our Facebook page, HERE.
KitGuru Says: I've played a little Kingdom Death: Monster and enjoyed it a lot, but it's so expensive. I almost wish there was a budget version without the models and an option to buy them later.