The Legend of Zelda Majora's Mask is one of the N64's most well remembered titles, perhaps only eclipsed in its own universe by Ocarina of Time. Fortunately, a new generation of gamers will soon get to experience the adventure in all its time travelling glory, with Majora's Mask 3D on the 3DS and to celebrate, Nintendo has released a live action trailer that highlights just how creepy some aspects of the game really are.
[yframe url='http://www.youtube.com/watch?v=cSo9sKJrpZE']
Mixing in some CGI backdrops with live action close ups gives the game a nice dark and creepy feel that seems somewhat akin to some of those weird and wonderful PS2 commercials from back in the day. There is some game footage in there too, but not until near the end, where Nintendo also shows off the fancy custom packaging for the game specific bundle that you can pick up.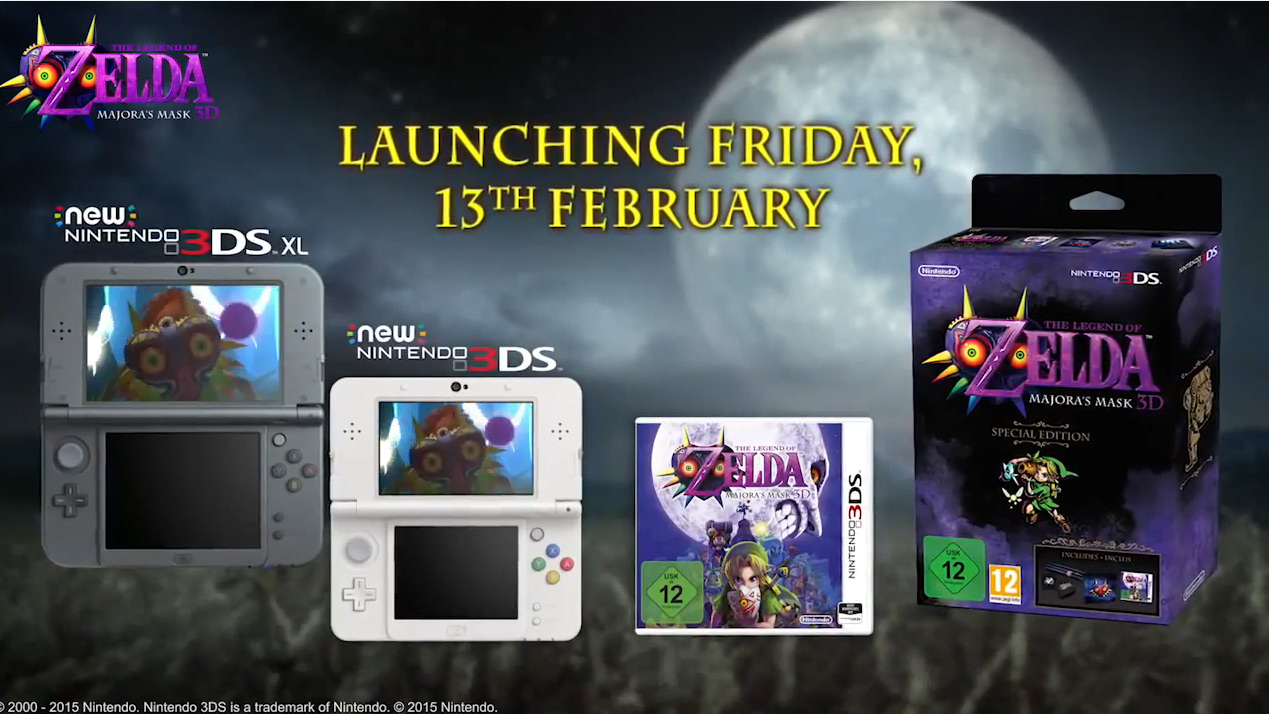 The game will be available as soon as the 13th February and will be, as the picture shows, compatible with both the new Nintendo3DS and the new Nintendo 3DS XL.
For those that never played it, Majora's Mask sees you trying to save the world from the moon, which is set to destroy it in just three days. Fortunately, you can take control of time itself, giving you chance after chance to make things right.
Discuss on our Facebook page, HERE.
KitGuru Says: Anyone planning on picking this one up and giving Majora's Mask another play through?