Rare is a developer that has long since passed its prime in the eyes of many gamers, but its back-catalogue contains some of the best of the 90's and early 00's console titles. One of those is Battletoads, but while being quite a solid brawler in its own right, it was still one of the most frustrating cooperative experiences, purely because while you were handing wholesale ass to your joint enemies, you often ended up punting your teammate into oblivion. The Nerd even did a whole episode about it (NSFW language).
But now it looks like the iconic, amphibian brawler might see some resurgence, as Microsoft has trademarked the name. Spotted by those internet miners over at NeoGAF, the software giant filed for the trademark back on 5th November, for "entertainment services, namely, providing online video games."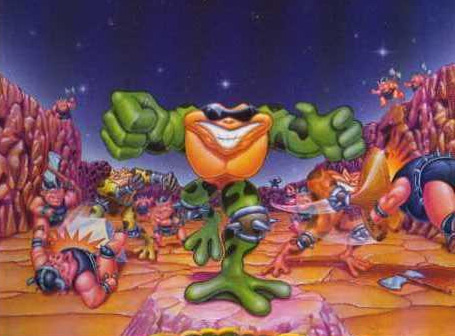 It's so….rad.

While we might be getting ahead of ourselves here, with Microsoft simply planning to re-release the game with online coop options, there have been hints in the past that a Battletoad reboot could be in the works. Like the fact that one of the game's main toads, Zitz, showed up in Rare's Kinect Sports Rivals.
Xbox head Phil Spencer has also stated his love for Battletoads, so maybe we'll see it appear on the Xbox One in some guise or another.
KitGuru Says: What do you guys think? Would you want a reboot of Battletoads, or would you be happy enough with a re-release of the classic on Steam or similar?