Miniclip, one of the world's most popular online flash-game portals, is purportedly still trying to find a buyer for itself after potential deals with both Zynga and Disney fell through. Now it's hoping to court the likes of Candy Crush Saga maker King, according to rumours, by hiring on some advisers on how best to pitch itself.
According to some of Reuter's unnamed sources, Miniclip is hoping to raise as much as $400 million, despite a yearly revenue that's only $15 million. Founded in 2001 by a pair of British friends, Miniclip found much success offering popular and humorous free to play casual games, alongside advertising to generate income. With the growth of social network gaming and mobile apps, it's perhaps not as relevant as it once was, though has done well recently with its multiplayer pool title, 8-ball Pool.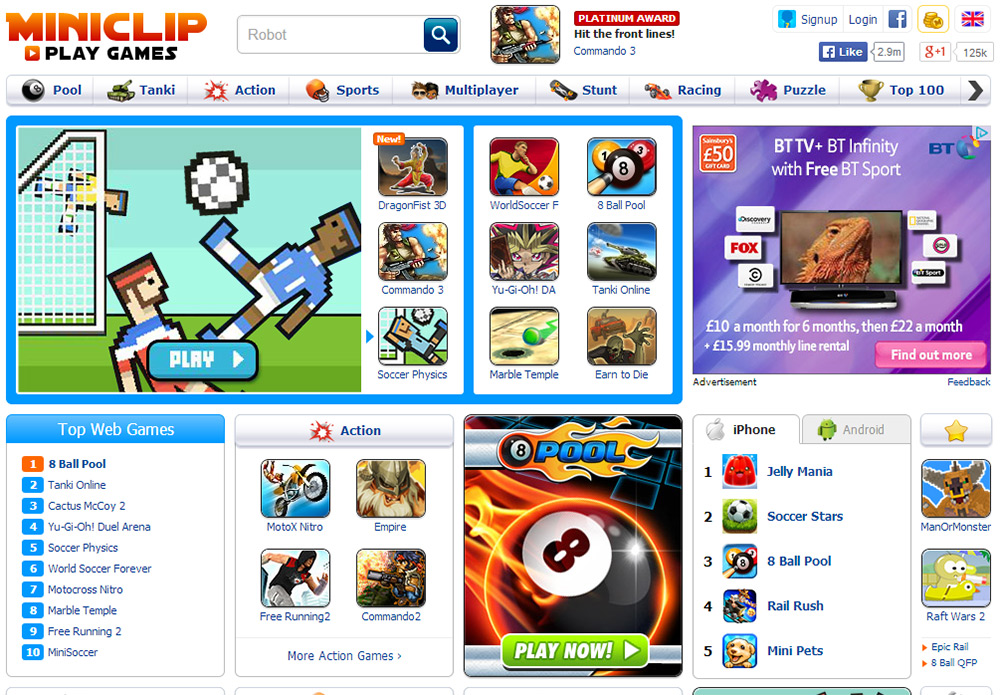 Miniclip also still brings in good traffic, with over 50 million visitors a month, and it retains the top spot in Google searches for the word "games," in many parts of the world. Miniclip currently employs 140 individuals around the world and has published over 1,000 of its own games, many of which are now available on mobile phones. However, much of the site and the games themselves use older flash technology, so many may not be compatible with some handsets, especially Apple hardware.
Discuss on our Facebook page, HERE.
KitGuru Says: Do you guys think that games sites like Miniclip are a dying breed considering the popularity of some apps and social games? Or do they still have a place in the casual market?