With Mario Kart 8 set for release in just over two weeks time and Nintendo seriously needing an ace in the hole to help bolster its flagging Wii U console, the Japanese game maker has started turning its promotion of the upcoming title up to 11.
The most obvious part of its new PR campaign, is a series of live action and gameplay mashup ads, showing off some of the new items and features in the game:
[yframe url='http://www.youtube.com/watch?v=7RgwB8efn5g']
The first one is the Super Horn, which is able to block all enemy projectiles – even the much hated/loved blue shell.
[yframe url='http://www.youtube.com/watch?v=ibzbuXsAM-c']
There's also a new boomerang plant, which lets you throw it three times, knocking your enemies into a spin, but you need to make sure to catch it on its return so it doesn't hit you too.
[yframe url='http://www.youtube.com/watch?v=OGNqdbXUZbE']
We also get a look at the anti-gravity portion of the game, which has racers battling it out on vertical and inverted horizontal surfaces all over the map.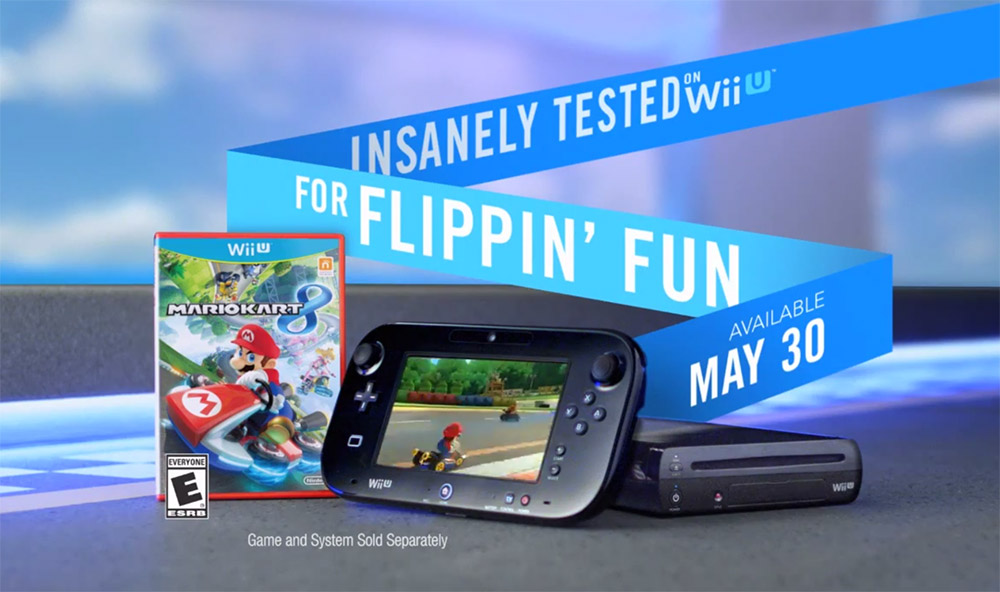 In a separate promotion from these new adverts, Nintendo is also running a twitter campaign to try and get your attention. It's called, "Mario Kart Memories," and Nintendo is asking you and others like you, to post your favourite memory of playing one of the games from the series. If you happen to post the best one by the time the contest ends on the 5th June, you'll win a brand new Wii U Mario Kart Deluxe Edition.
Unfortunately, it's a US only competition. Bummer.
Discuss on our Facebook page, HERE.
KitGuru Says: There's a couple of games I'm planning on getting a Wii U for and this is certainly one of them. Some of my best gaming memories were in that silly racing franchise. Is it a system seller for any of you?