As Nintendo Wii U struggles to get popular on the market and risks to end up like GameCube, the platform holder is naturally working on its successor. Moreover, according to the president of Nintendo, the company already understands what the successor of the Wii U will be like.
"I can certainly assure you that we are not at a dead end of any kind in which we are out of ideas for developing new hardware," said Satoru Iwata during a question and answer session with financial analysts and investors. "I would like to say that we are preparing for our next hardware system, and in fact, we already have a clear idea to some extent about the direction our next hardware is going to take."
Since Nintendo is both a hardware and a software company, it is clearly working on multiple projects at the same time and is constantly experimenting with new technologies of different kind. Some of the latter are then incorporated into actual products, other just vanish into oblivion.
"The most difficult question for us to answer in public in concrete terms is when we are going to launch our new hardware and what kind of hardware we are going to launch, and I am afraid that I cannot talk about this in more detail," said the president of Nintendo.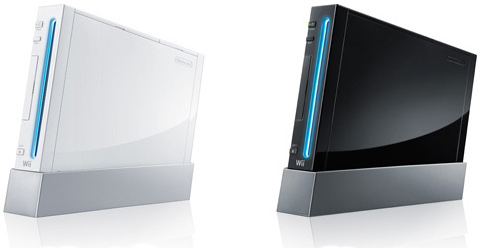 But while Nintendo remains tight-lipped over the nature of its hardware development, the company is increasing its investments into research and development in general, which may signal that either it is working on multiple new hardware platforms, or is developing major new software solutions. Last week Nintendo said that its losses for the previous quarter were a result of "increase in inventory write-down and research and development expenses". It also announced plans to create a special gaming platform for developing markets.
It is hard to predict what Nintendo will learn from its mistakes with Wii U (great under-performance, poor work with game developers, lack of games that appeal to casual gamers who own the Wii, etc.) and what will Nintendo's next console will be like. The company itself is stressing that it does not want to "define its business fields narrowly".
Keeping in mind Nintendo's "Quality of Life" initiative revealed early this year and the company's plans to offer something related to health and fitness as part of the initiative, it is possible to assume that the next hardware platform(s) from Nintendo will be tailored not only for video games as we know them, but also for a new breed of games that fit into the new vision of the company.
Discuss on our Facebook page, HERE.
KitGuru Says: It is natural that Nintendo will never pre-announce a game console until less than a year before the release, so it is illogical to expect Satoru Iwata to reveal any details now. Obviously, once Nintendo's next console hardware reaches game developers, some information about the platform will leak. Keeping in mind that nothing has leaked so far, it is obvious that there will be no Wii U successor this year. But will the company make a hard choice to launch its new console in 2015, just three years after the Wii U and not wait several more years just to ensure that the current owners are happy and feel Nintendo's support?