Nintendo has finally started to put a bit of marketing behind one of its more forward thinking features for the 3DS, its Augmented Reality cards featuring your favourite plumbing hero, some of his friends and at least a couple of his enemies, by creating a new site to promote it, as well as offering them free alongside $10 Nintendo eShop cards.
Designed with the Nintendo handhelds in mind – since, in what seems like an oversight at this point, the Wii U gamepad camera only faces towards the user – these AR cards have been available in Japan for some time now, but have now been launched in the US (EU launch may come in the future). To get access to them, all you need to do is drop $10 on a gift card at Target and you'll get one for free.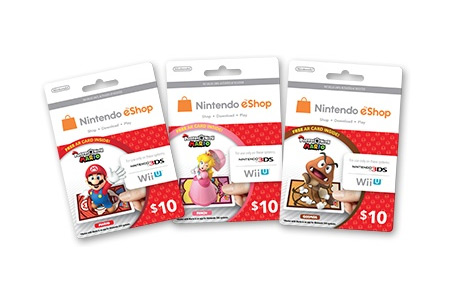 You'll need the free "Photos with Mario," app as well, but that's hardly a stretch to sort out. From there, you place the cards on your desk and watch them come to life on your DS screen. They can even interact, with Mario giving a Goomba a stomping, or Peach blowing kisses all round.
The guys at GameXplain have a bit of hands on time with the new AR cards and seemed quite impressed:
[yframe url='http://www.youtube.com/watch?v=C3f2jxIQUJ0′]
Discuss on our Facebook page, HERE.
KitGuru Says: My bet is this is building to turn your home into a Mario level, where he runs, jumps and climbs his way over obstacles. Again though, it'd be so much easier on the Wii U. That rear facing camera should have been made reversible.