Another big announcement at last night's Game Awards 2015, was that Oculus and Harmonix are working on a virtual reality version of Rock Band. Players will get to strum away on plastic guitars to audiences that they can see and feel right in-front of them, and to help make sure that experience is as authentic as possible, they hired on the guys from Dragonforce to help.
[yframe url='http://www.youtube.com/watch?v=KykD2fGY53c']
If you find it all a little cringey to start, it does get better and there's some game footage towards the end of the video. It's difficult not to get pumped when Palmer is all excited too.
Although the Oculus Rift CV1 will launch in Q1 next year, the looser "2016" release date for Rock Band VR suggests it will come a little later. However we're told Harmonix and Oculus have been working on it together for a long time now, so it should be one of the more polished experiences. That will also likely mean that it's an exclusive however, so don't expect this to show up on the HTC Vive or other commercial VR hardware.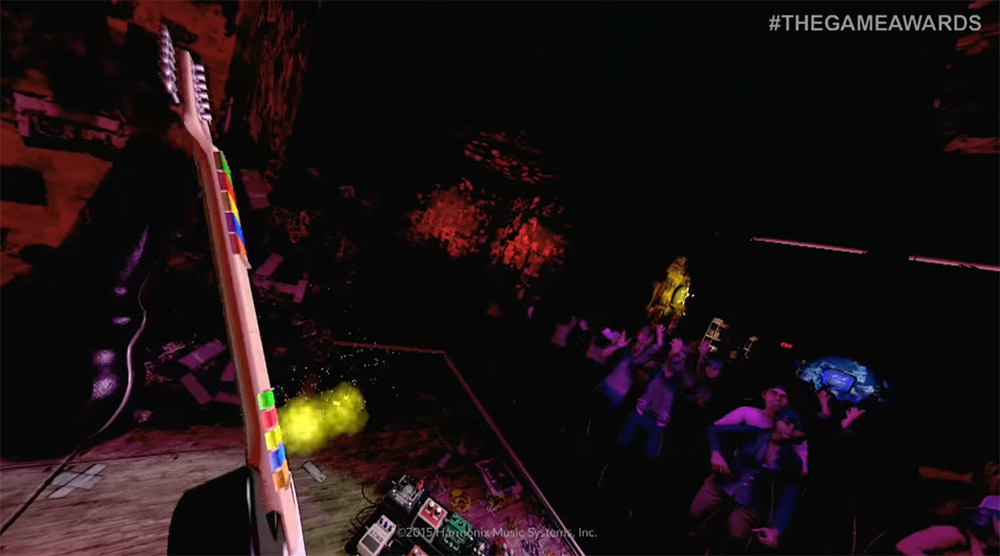 It's also worth noting that it looks like Rock Band VR's guitar controller will be tracked by the Oculus Touch motion controllers (thanks UploadVR). That means that this game will be rather expensive compared to most. You will need to own the game, the guitar, the headset and the touch controls. Although you are likely to buy the latter two for other reasons, all in, this could well be a £500+ package.
Discuss on our Facebook page, HERE.
KitGuru Says: I have my pennies saved up for a Rift/Vive or whatever comes out first, but I may borrow someone's Rock Band guitar if I can. I don't need to own everything.