Head of Xbox at Microsoft, Phil Spencer, is so confident in the company's new "Play Anywhere" initiative, that he thinks other big publishers will get on board with it in the future. Presumably he means giving players free copies of their games for the PC if gamers buy them for the Xbox, but theoretically it could apply to the PlayStation4 too.
Microsoft's Play Anywhere policy is one that is designed to unify the Windows PC and Xbox One platforms, as well as make gamers feel like they aren't being fleeced for every pound and dollar they spend. It means if you buy an Xbox One game from Microsoft that also had a PC release, like Gears of War 4, you'll also receive a copy for the PC. You can play on both platforms and use the same cloud saves.
Microsoft games will all be Play Anywhere titles moving forward, but it's something that Spencer believes other publishers will get on board with in the future, to offer their customers a better experience and a better overall product. The indies got it from the start he said, but it would take the bigger companies a little longer to come on board.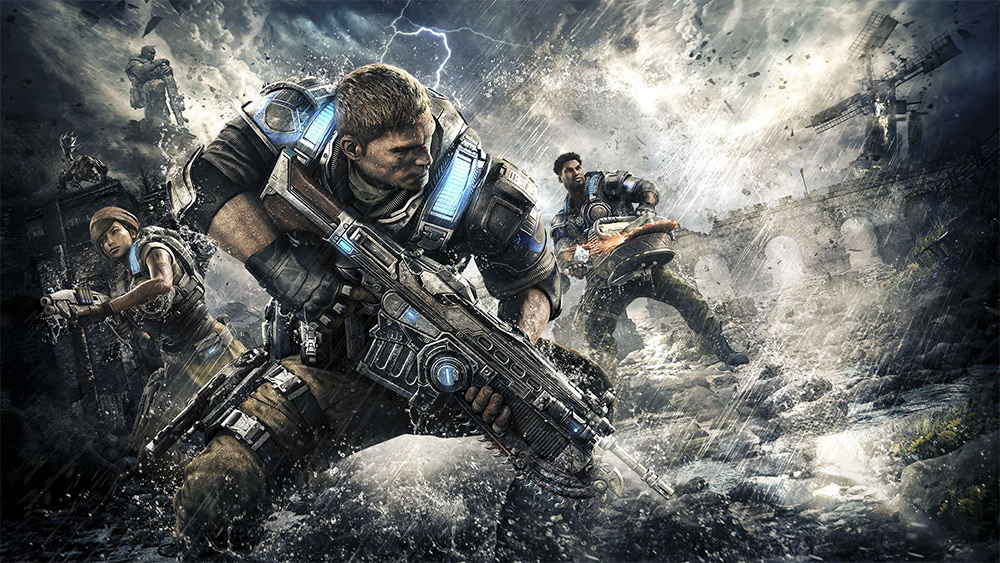 "The indies understand that selling their game and getting it out to as many people and getting as many people playing their game as possible is a real benefit," he said in a chat with PC Authority (via PCGN).
"I'd say some of the bigger traditional third party publishers, they want to see how this works out for us. There's always a fear that you're 'giving away two games for the price of one'. I'll say I think there are very few people that actually buy a game twice, once on PC, once on console."
In reality he said, you're just allowing people to play your games more often and he hopes that catches on.
Discuss on our Facebook page, HERE.
KitGuru Says: That's likely a sentiment that extends to PS4 gamers  as well. While we would be unlikely to see cloud save functionality between the Sony console and Microsoft's Windows platform, there shouldn't be anything stopping PS4 publishers from giving away a PC copy too.