Anti-tamper digital management system, Denuvo, may have faced a couple of set backs as of late, but the executives at the developer aren't concerned. In fact they still see the company at the forefront of protecting games and suggested that no DRM system was fullproof, but that its was still the best.
Denuvo is different than your average DRM, in that it works in conjunction with existing copy protection. It makes it harder to tamper with the DRM, which inhibits the intrepid game cracker from being able to complete their task, but doesn't interfere with legitimate buyers. It's been very successful, but as of late has shown some weaknesses and was even bypassed in just six weeks following the release of one recent game.
Other games followed suit shortly after, so the question is now being asked: is Denuovo's time as the best copy protection system done?
"There is no such thing as unbreakable protection," said Denuovo's marketing director, Thomas Goebl in a chat with MCVUK. "That's something we always tell our clients to help manage their expectations. Our scope is to prevent early cracks for every title. We want to allow an initial window when a game is released to have an uncracked version and thus guarantee sales."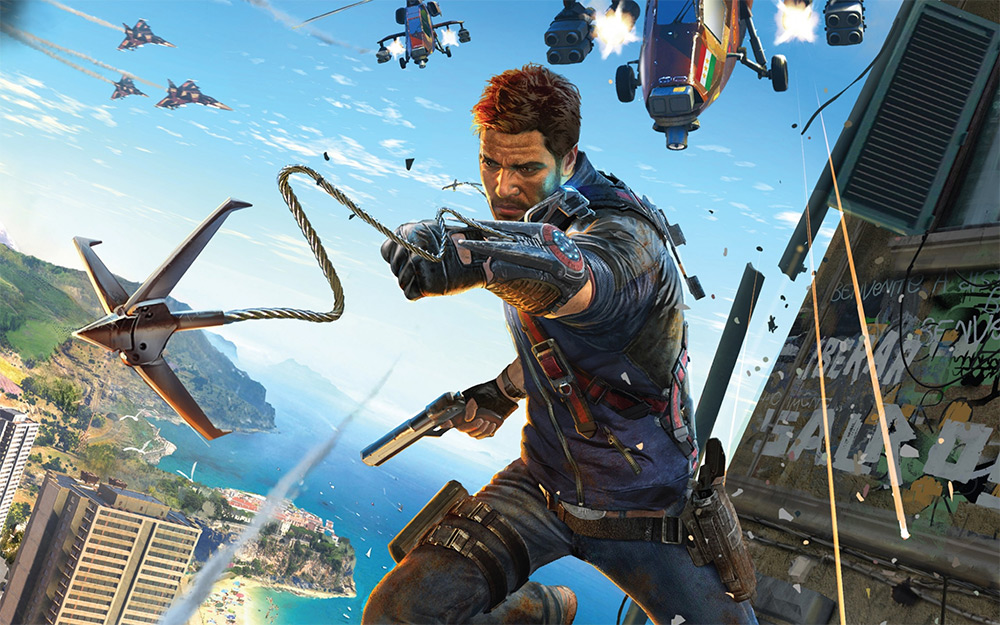 Nearly a year on from release and Just Cause 3 still hasn't been cracked
That has been part of the big success of Denuvo. While in many instances it has remained uncracked for months, its main challenge has been in preventing cracks from appearing for games within the first few weeks of release. That's when traditionally the highest rates of piracy have occurred, so preventing it allows developers/publishers to sell the majority of their game to those who would pay. After that it's not so important whether the game is pirated or not.
This is where Denuvo has proved extremely successful. In years gone past, most big games were available to play for free within hours or at most days, of launch. DRM seemed like a complete waste of time – but not with Denuvo.
While Denuvo has faced some stiff competition from pirates in recent months, it has shored up holes in its defences and continues to protect a number of solutions out in the wild. It will continue to do so and looks likely to be successful, since no set back has seen it completely invalidated yet.
Of course we could see a big crack that breaks Denuvo wide open appear, but if it takes more than a few weeks to develop, it's already too late to prevent Denovo's successes.
Discuss on our Facebook page, HERE.
KitGuru Says: The best part about Denuvo is it doesn't worsen the experience for the user. That's incredibly important for any DRM system.