Removing the three step tracking system entirely from Pokémon Go was one of the worst received moves in recent game developer history. Fans were really not impressed, but it's good to see Niantic has responded quickly by releasing a newly revamped tracking system in its early stages of development.
You may not have access to it just yet though, as the sightings and nearby update has only been applied to a subset of users while Niantic tests its functionality. However the reports so far are actually quite good. The tracker now lets you know when a Pokémon is in the grass tufts not far from you, or located near a Pokéstop.
.@PokemonGoApp / @PokeVisionGo / @YangCLiu HERE IS A VIDEO FOR THOSE ASKING. 🙂 pic.twitter.com/wivcskufdV

— Jackson Palmer (@ummjackson) August 9, 2016
Checking the tracker panel opens up a list of nearby Pokéstops and some of the Pokémon you can expect to find there. If you select any of them, it will show you roughly on the map where to find them. Non Pokéstop linked, nearby Pokémon are also highlighted, though without a specific direction.
The new system has also done away with duplicate Pokémon, so you don't find yourself trying to discover the four Pidgeys in your area. As Kotaku points out, it's all still a little vague, but Niantic is continuing to work working on it, so more improvements could come along soon.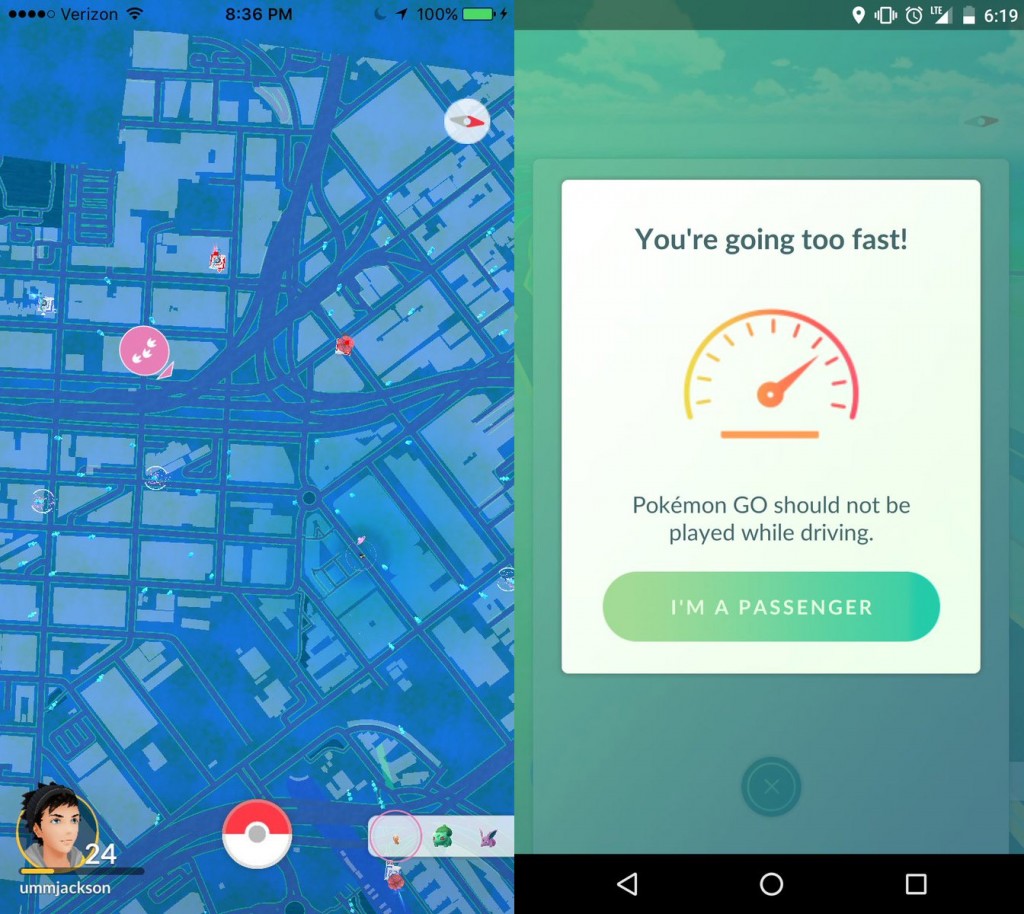 Source: Ummjackson
The new tracking feature isn't all that arrived with the latest update. Although not everyone may have the new tracking feature, everyone should now see dialogue if they try to drive or travel faster than a certain speed; curveballs should now be more accurate; Nice, Great and Excellent throws should grant the correct experience bonuses; battery saver bugs have been fixed and the feature re-enabled and there are new visuals for the three team leaders.
Discuss on our Facebook page, HERE.
KitGuru Says: It's about time Niantic added some sort of tracking feature. It was bizarre that it removed the original one entirely without a replacement ready to go, but that's par for the course with Niantic: it doesn't tell us much at all.