One of my favourite indie games from last year, was Reus, a god sim that had you moulding the landscape to your desire and managing the humans that settled there. It had its flaws, but it had a beautiful aesthetic, challenges that encouraged repeat play and plenty of things to unlock and improve upon. That last point was obviously one Abbey Games took to heart, as with its next game, Renowned Explorers: International Society, it's going bigger and better.
However it's also quite different. Instead of managing the terraforming powers of four biome gods, this time you're managing an exploration society that is out searching the world for treasure and artefacts. Essentially, you're the reason Indiana Jones could just afford to stop teaching whenever his meddling father went missing.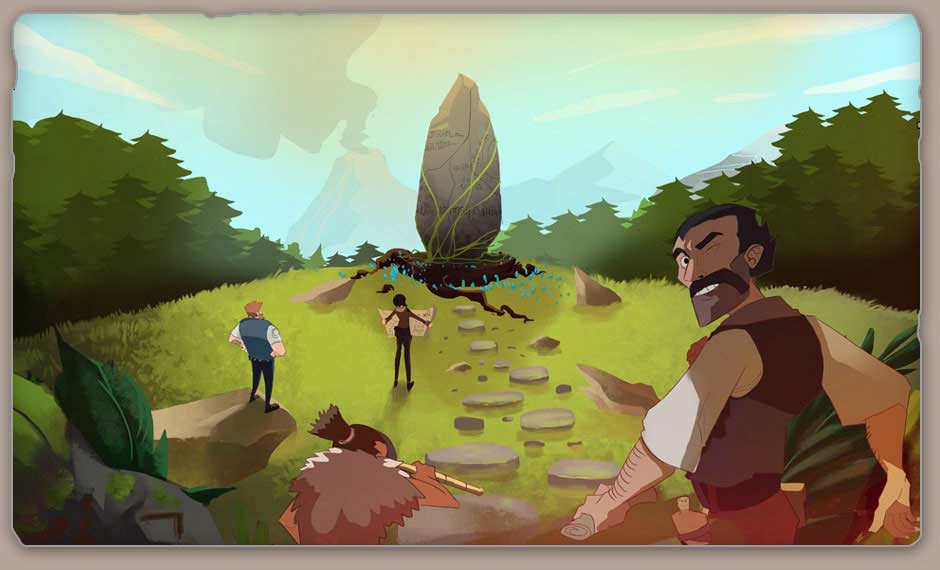 While we don't know a lot about the game as of yet, the developer, Abbey Games, has left hints throughout its release and the newly built Renowned Explorers website. It talks of a "board," at one point, making you wonder if it has board game influences and it also mentions a new world every time you play, which most likely means procedural generation of some kind.
The game sounds like it will be split into several phases. One will see you managing the team at headquarters, hiring staff and deciding which objects to pursue, then there's the trip itself and finally the turn based gamed "as you arrive on location."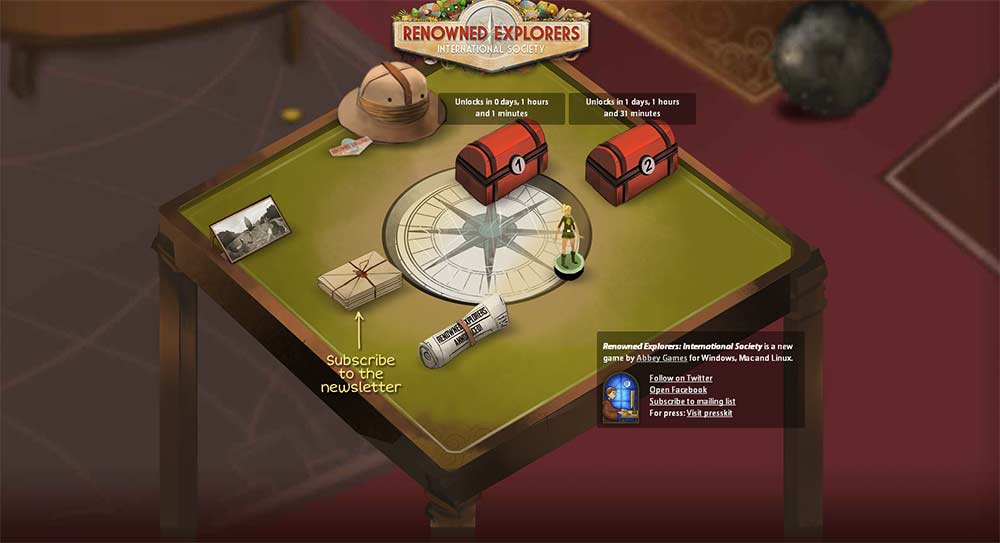 As part of the reveal, Abbey launched a new site which has thematic items related to the game sitting on a table. You can click these to interact, learning about explorer Elvy Erikkson, or explorer head gear, or take a look at the society's special badges, pin and all. More details are set to be revealed over the next couple of days.
Kitguru Says: Judging from how interactive the table is, I get the feeling that the site itself will have its own little game at some point.