uTorrent has been criticised a lot over the past couple of years, often for going from its very minimalist, simple client to a much more packed piece of software combining lots of new features. However, this latest update is likely to please even the most jaded of downloaders, as it speeds up connections between different seeds and peers.
However don't expect to see your maximum download speed increase, what 3.4 does (among other things) is make it easier for different clients to connect to one another, meaning that the often gradual build up of seeds for you to download from should be much, much quicker. The new technology is known as Canonical Peer Priority, which instead of attempting to connect you to each other client one after another, will prioritise those that are closer to you and will continue to do so even if a torrent maxes out its connections, replacing older, less efficient ones. This should mean less fluctuation in download speed, as well as faster acceleration to your maximum.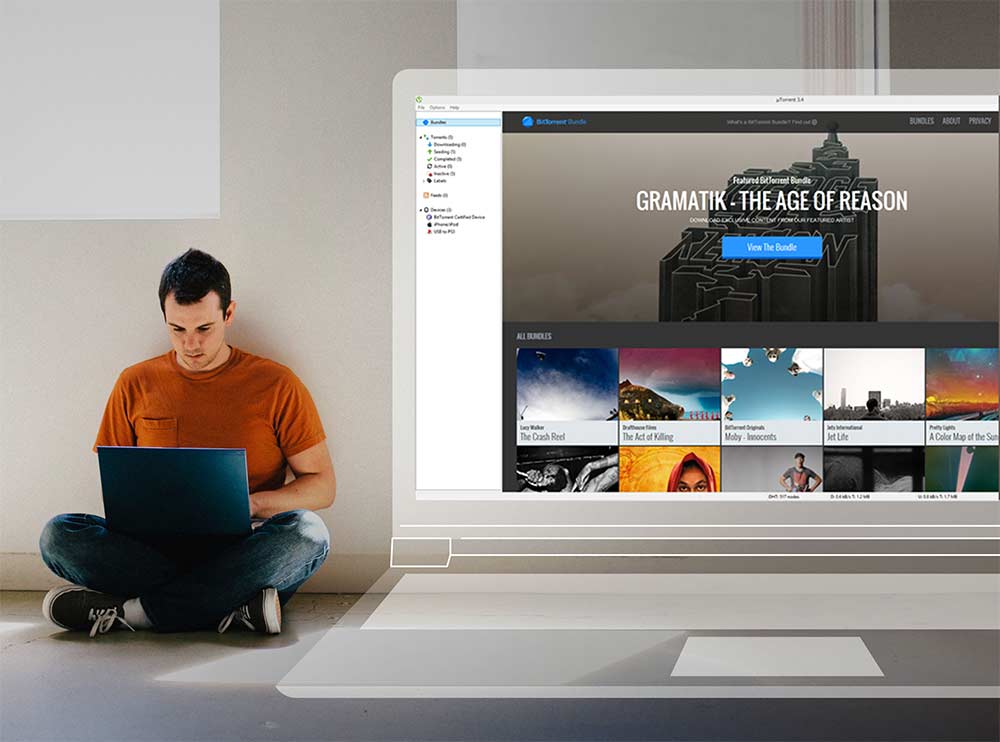 Bittorrent Inc. is also pushing its Bundle system, which helps promote artists through unique torrent content
Other improvements to the client include better DDOS protection, which has been a heavily requested feature for some time. Until now, it's been possible to flood torrent swarms with download requests, making it much harder for legitimate peers to connect. With the new system, it simply makes those that do try and flood the system low priority, so they are quickly switched out for more efficient peers.
The only caveat to the whole thing, as TorrentFreak points out, is that it will take a bit of time before these changes all come into effect. They become far more effective, the more people that are using 3.4, so as it begins to proliferate among the torrent community, the faster it should become.
KitGuru says: This seems like a pretty decent little update, though I must admit I often use the Torch browser for my downloading (legal of course) these days.