Although Esport events might not have quite the same number of considerations – yet – as more traditional sports, that doesn't mean running them is easy. While Riot and Valve might have made us think so with how well they've continued to pull off the monolithic World Championships and International tournaments year after year, not everyone has had such a smooth ride.
Gaming Paradise was supposed to run an event that brought together the gaming worlds of DotA 2 and Counter Strike into one, monstrous event. Set to take place in Slovenia, the week long event was intended to be partially crowd funded, offering  $50,000 worth of prizes – enough to give even some of the world's best teams the scent.
But the event itself went anything but smoothly.
As Kotaku points out, the first, obvious screw up, is that nobody delivered the gaming PCs necessary to actually play the games. When an alternative solution showed up several hours after the intended Sunday start for the tournament, it was discovered they didn't have graphics cards. In the end, these delays pushed back the start of the day's gaming by 10 hours.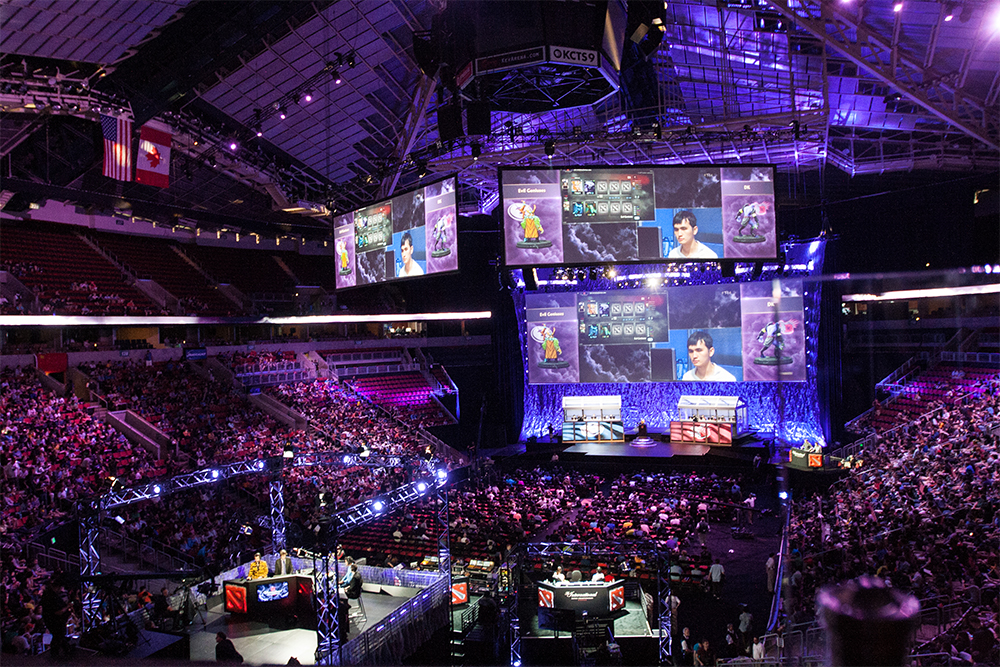 Fortunately Gaming Paradise wasn't trying to put on an event the scale of the International
In response, the organisers, Gaming Paradise, officially cancelled the DotA 2 portion of the event, "to ensure that [they] can go through with the rest of the tournament." As you might imagine, the professionals who had showed up to specifically play DotA 2 were not happy at all.
But this didn't leave Counter Strike players any happier. Three of them became so ill that they couldn't play and reports started appearing that event organisers were refusing to cover hotel and production costs for the event. While you might imagine this caused problems for the show itself – it did – worse still, players themselves were unable to leave afterwards as their passports were confiscated by local police.
the hotel is booked by the the gaming resort so the players will get their passports back @ESLCS Dubai is safe #justcaster

— dabootv (@dabootv) September 8, 2015
Eventually, Gaming.rs, the company which was handling the official event stream, petitioned the authorities to grant players the ability to leave, reassuring them that Gaming Paradise was responsible and would handle all related expenses. The casters and players – some of whom are set to play at a tournament in Dubai this week – have now secured transport out of the country when their time comes.
As of now, the tournament is still ongoing, so what happens when it finishes is anyone's guess, but Gaming Paradise is said to be looking at shuffling around its leadership.
Discuss on our Facebook page, HERE.
KitGuru Says: What a cluster… still, it shows that running a major Esports event is not easy, especially if you don't seem to have the money for it in the first place.