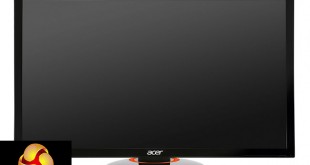 The Predator sounds a dream display for gaming. It's a 28-inch 4K monitor that supports Nvidia's G-Sync technology. It has a high quality TN panel and although it only goes up to 60 Hz rather than 144Hz like many other G-Sync displays, it's still enough for the intended effect of tear-free gaming up to 60fps. With such a good specification and a price tag that's competitive with other high-end gaming monitors, should the Predator XB280HK be your next display purchase?
There have been some exciting advances in display technology over the last few years, particularly for gamers. Displays that offer resolutions of 4K (and higher) are now priced within reach of the average consumer, and if you have a PC that's powerful enough to handle the extreme demands of 3D gaming at this resolution, there's no denying how unbelievably good games will look.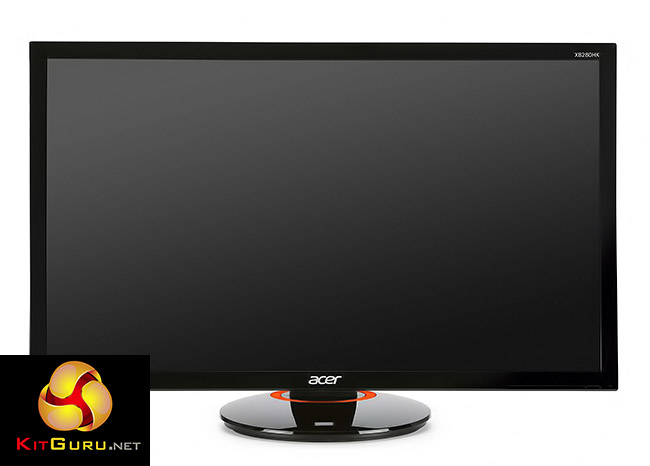 Alternatively, some manufacturers are now selling ultra-wide displays in a 21:9 screen format, often with curved panels. These can work very well with games and movies, giving you a greater view of the virtual world, and are good fun to play on.
There's also adaptive-sync technology (Nvidia G-Sync and AMD FreeSync) which drastically improves the way animation is shown on the screen, by eliminating the tearing and micro stutter you get with traditional displays. This occurs when the graphics card outputs frames that are out of sync with the monitor's refresh rate, which causes odd lines to sometimes appear on the screen.
With an adaptive-sync monitor, the display and graphics card are always outputting and displaying frames in perfect synchronisation, at least, as long as the frame rate is within the maximum bounds of the adaptive-sync frequency the display can handle.
No display offers all these features yet, but Acer's 28-inch Predator XB280HK can tick two of those boxes at least. It has a 4K native screen resolution and supports 60Hz G-Sync in all resolutions, enabling a complete elimination of tearing and micro stutter, at least up to 60fps in games, and when using an Nvidia graphics card.
It uses a TN panel, as with the overwhelming majority of current G-Sync displays. We expect to see more IPS G-Sync and FreeSync monitors towards the end of the year, including updated models from Acer themselves, which were demonstrated at Computex, but as of writing, it's the only 4K G-Sync display we know of, as competing displays can only go up to 1440p.
The IPS vs TN argument can get complicated, since although IPS screens are usually brighter and present far better viewing angles than TN technology can, TN displays have a much better response time, which is better suited for gaming. And modern TN screens now have improved picture quality and viewing angles, so those aforementioned issues are less of a problem.
Acer XB280HK Predator specification:
Screen size: 28-inch
Native resolution: 3840×2160
Refresh rate: 60Hz
Panel type: TN
Display inputs: 1x DisplayPort 1.2
USB hub: 4x USB 3
Tilt: Yes
Raise: Yes
Swivel: Yes
Other: Nvidia G-Sync