Our Acer Predator XB280HK review sample was unfortunately missing a few items which you can expect in the full retail package such as the manual.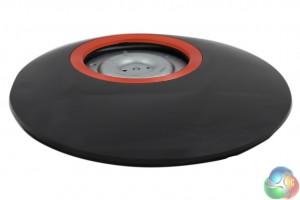 The box contained the stand, support column, a power cable and a DisplayPort cable.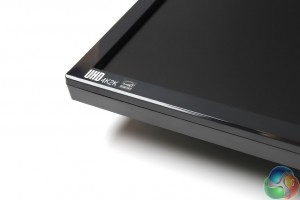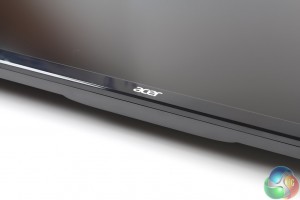 The panel is surrounded by a glossy black plastic bezel, which feels slightly cheap to touch, and easily attracts fingerprints. The feel of the material and its appearance aren't as high quality as the bezels you usually get on high-end displays.
At the rear is a 100mm VESA mount, which the support column slots into, as with the majority of other displays. The lower section of the chassis is covered in a groove which gives a nice textured effect.
The stand can be raised and lowered, the screen tilted between -5 degrees and 35 degrees, and the screen can pivot round into portrait mode.
As this is a first-generation G-Sync display, the module only operates via a single input on the right-hand side – DisplayPort 1.2, with no additional ports. No HDMI, for example, so you cannot connect a games console to it.
On the left is the IEC power connector and a hard power switch to cut all energy consumption, and a hole for a Kensington lock.
Acer has included a useful small gap in the stand to feed cables through.
There's a USB 3 hub with four ports – two at the side, and two more underneath the screen, next to an uplink port that you'll need to connect to a spare USB 3 port on your PC.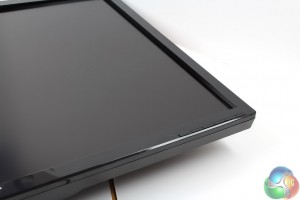 At the very bottom of the display are six buttons to control the OSD. The button furthest on the right is the main power button and next to it is an LED that shines be when the display is in use, and yellow in standby mode.
We'll go into more detail about the OSD functions on the next page.