We tested the Acer XB280HK's picture quality by measuring it with a Spyder 4 Elite Colorimeter, first with its default out-of-the-box settings, then again after calibration. We also tested its various gamma settings and colour temperatures.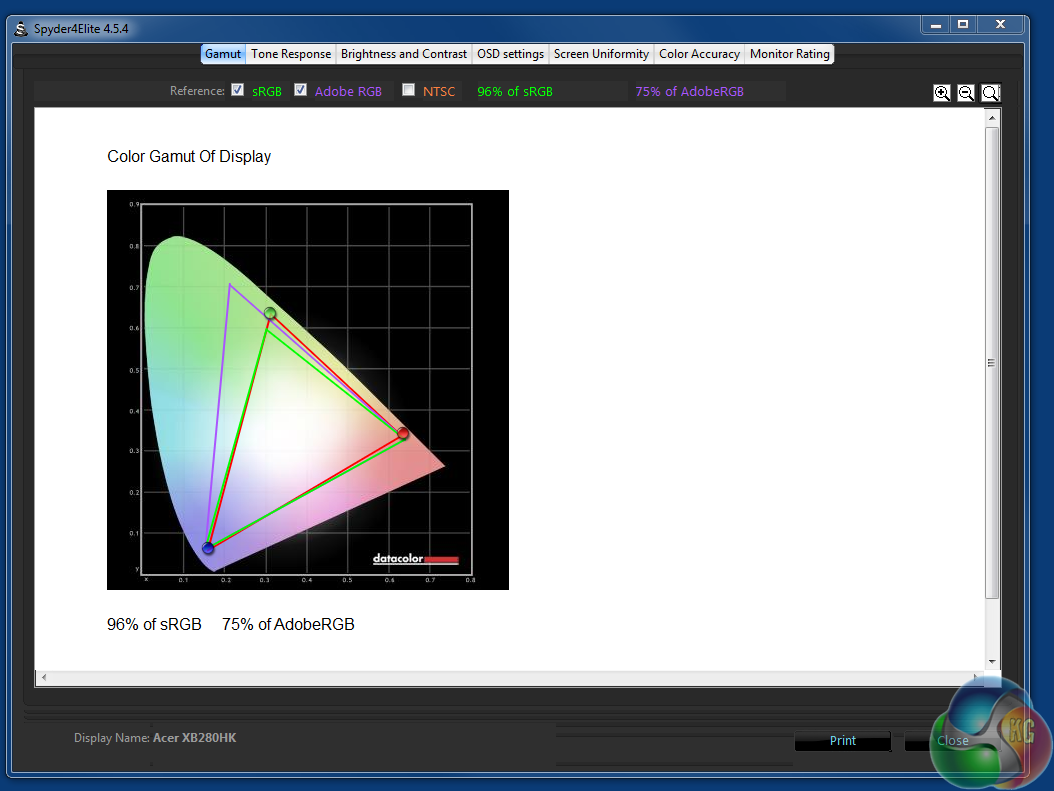 The gamut results show 95 per cent SRGB coverage and 75 per cent Adobe. These results are very good, and although the XB280HK doesn't hit 100 per cent SRGB like some displays, it's close enough and the difference will be undetectable to nearly all users.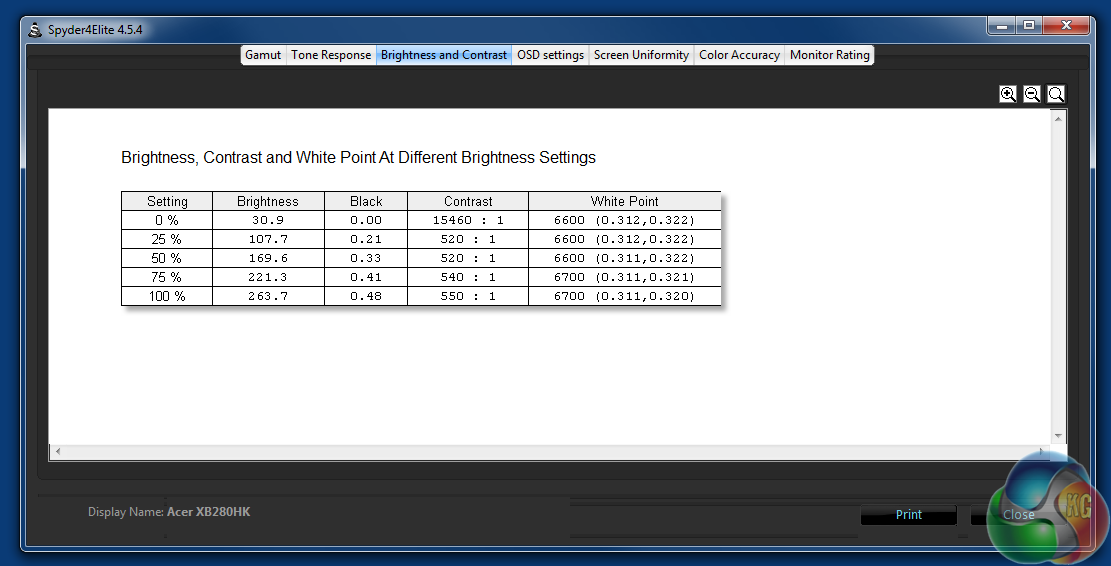 These results show an excellent contrast ratio of 550:1, and a white point that's exactly on the 6700K target. But unfortunately it's not very bright, with a maximum luminance of 263 nits, below the quoted level of 300.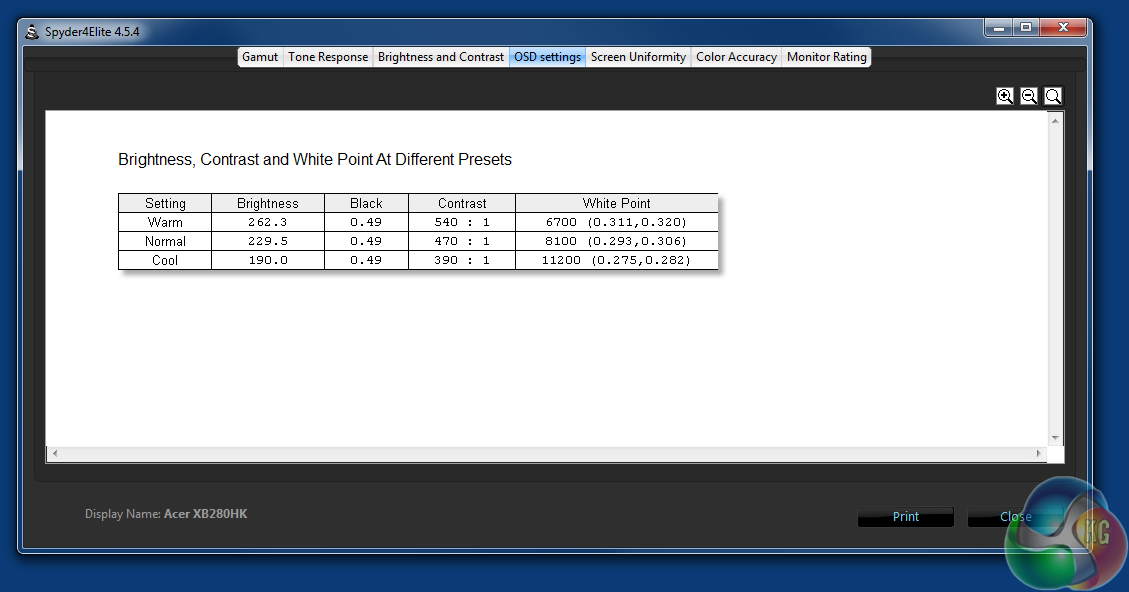 The Spyder 4 Elite shows the various colour temperature settings decrease the screen brightness.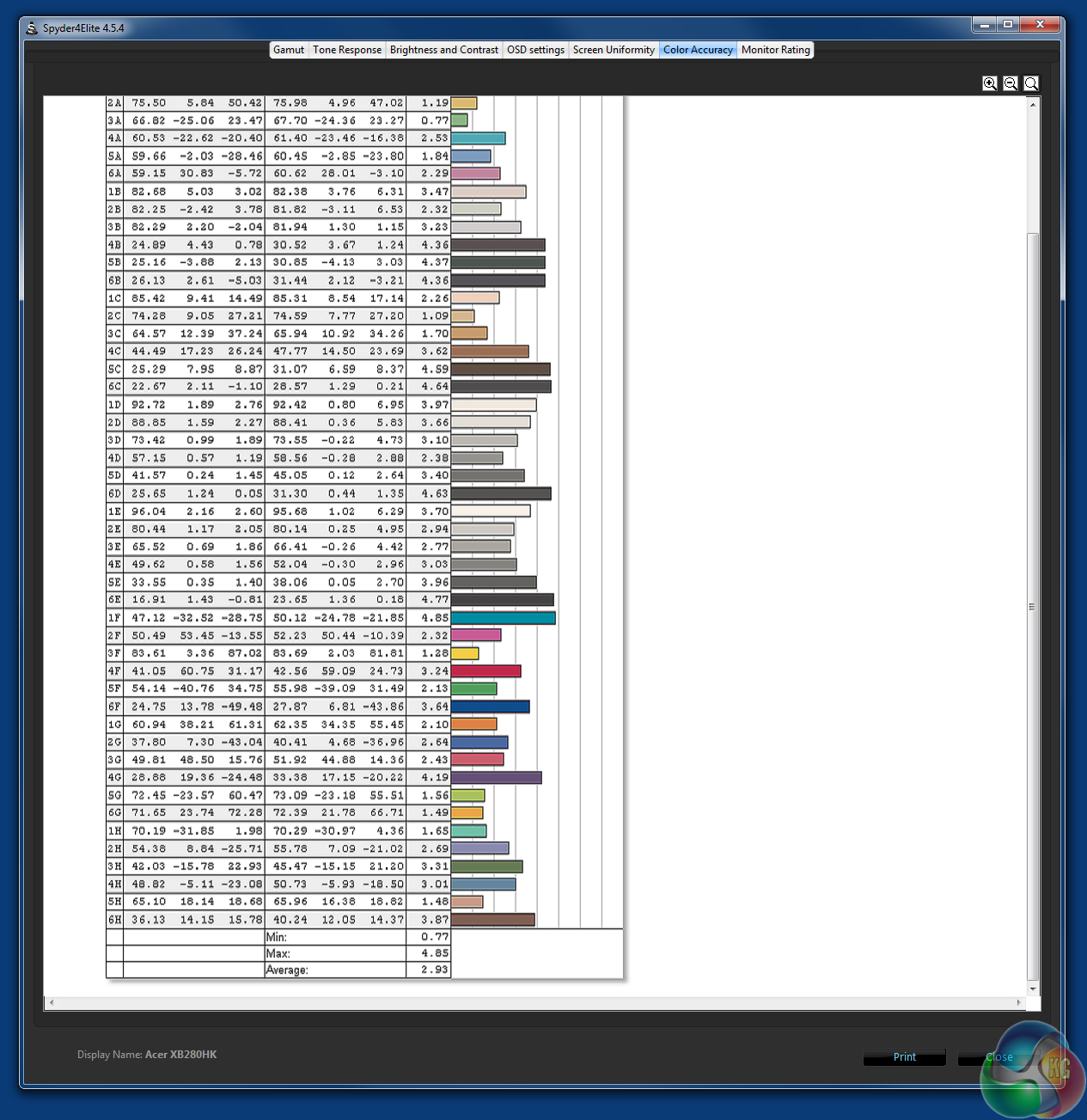 The Colour Accuracy in the default mode shows a Delta E under 3. Not a great result for any designer who is looking for colour consistency, but since this is a gaming monitor, it's not too much of an issue.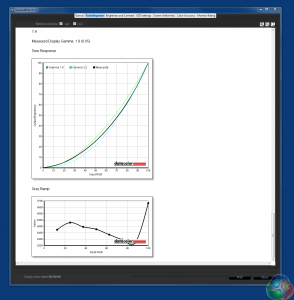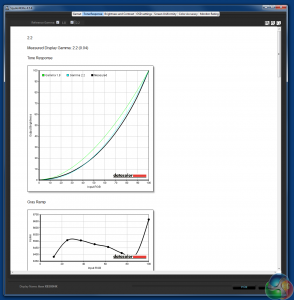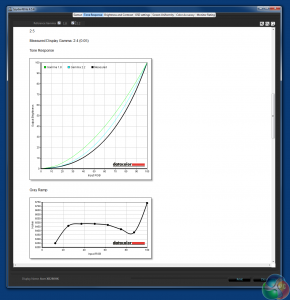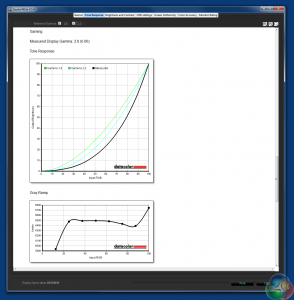 The XB280HK exhibits gamma results that are absolutely spot on the values they are supposed to be. We noticed the 'gaming' preset has a gamma of 2.8, and looked very good when playing games.
After calibration, we didn't see too much of a difference.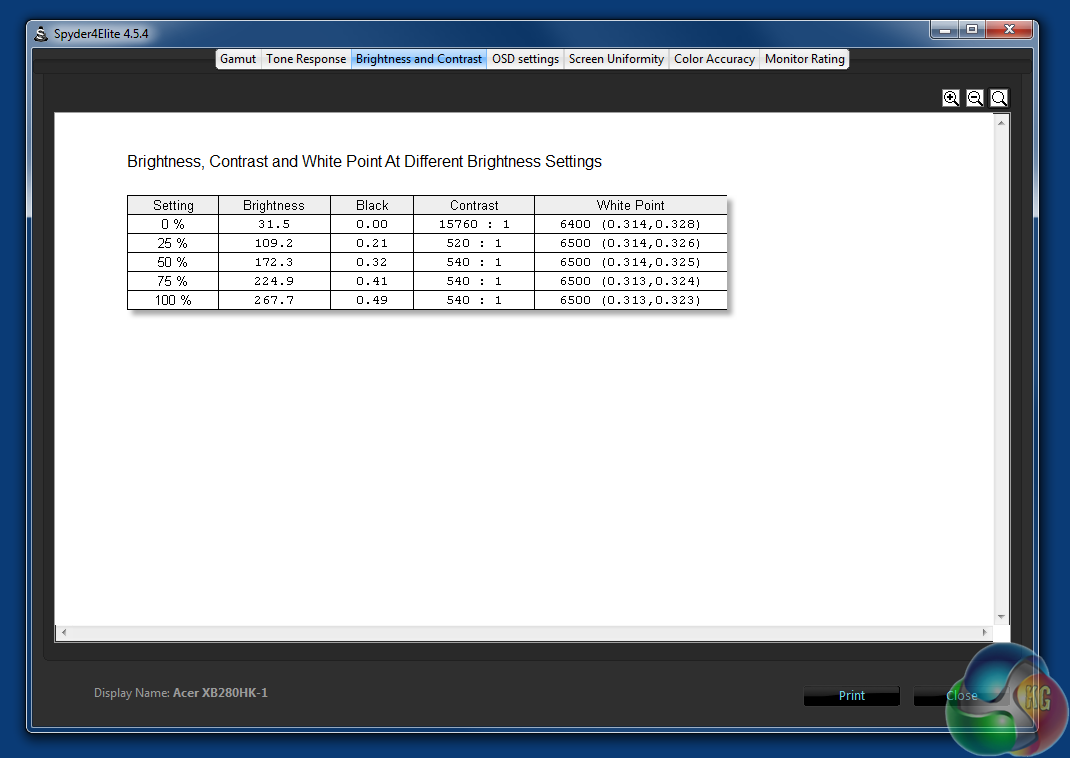 Brightness and contrast levels remain mostly the same, with the white point dropping to 6500k.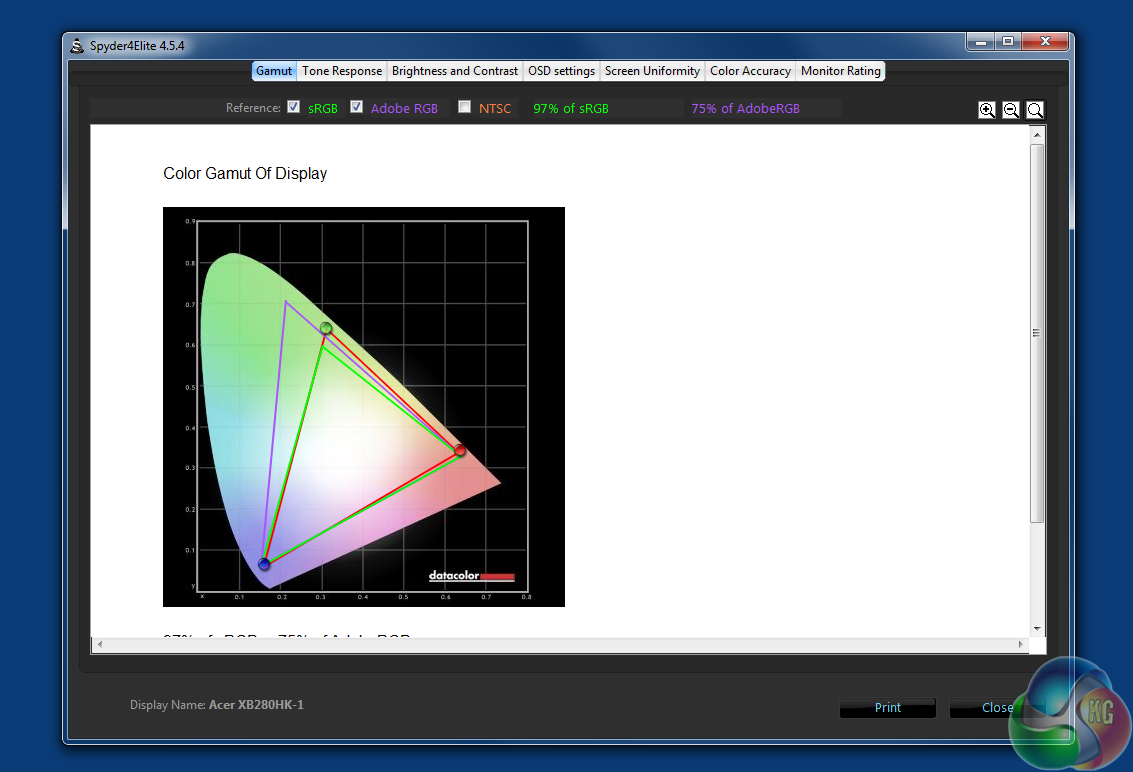 As does the gamut, showing 97 per cent SRGB and 75 per cent Adobe.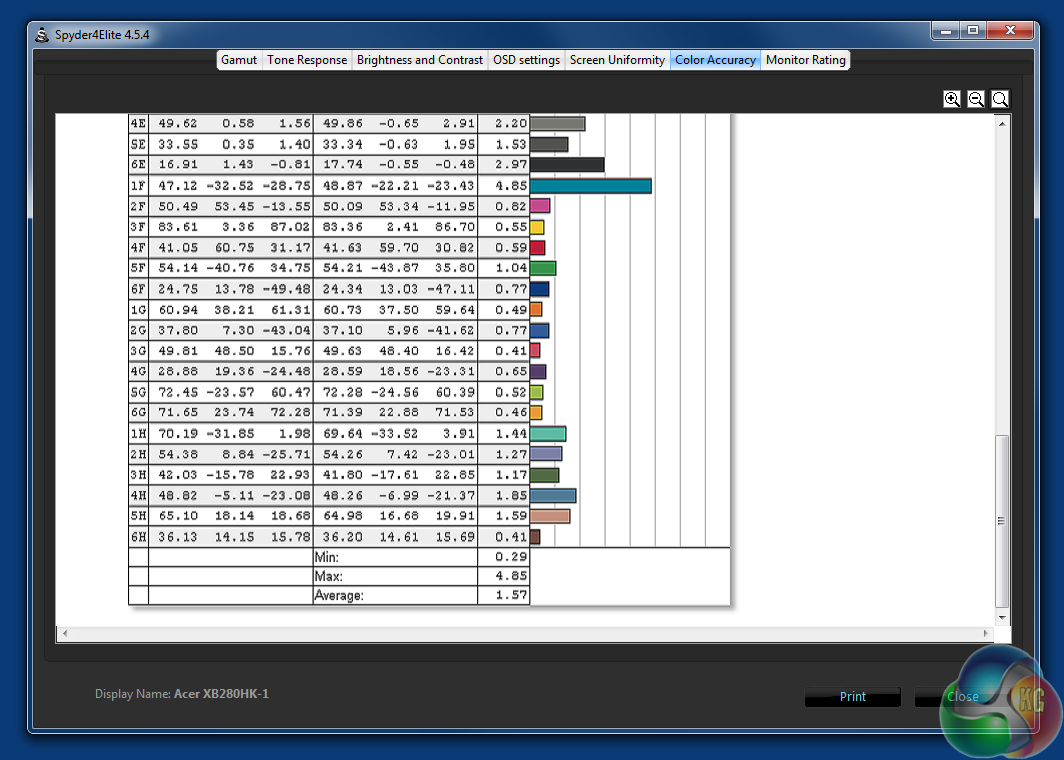 Colour accuracy improves greatly though, with a result under 2 now.
And lastly, we measured the XB280HK's power consumption as 45.4W at full brightness. This is slightly higher than other displays we've tested, but expected given the number of pixels to illuminate.