As much as playing games in virtual reality might be wonderfully fun and immersive, VR might actually be a great place to watch games too. In a recent teaser trailer for Valve's theatre mode for the HTC Vive, it also showed off a spectator mode for DotA 2, which has you watching a stream, with an interactive map and models of all of the participants lined up alongside.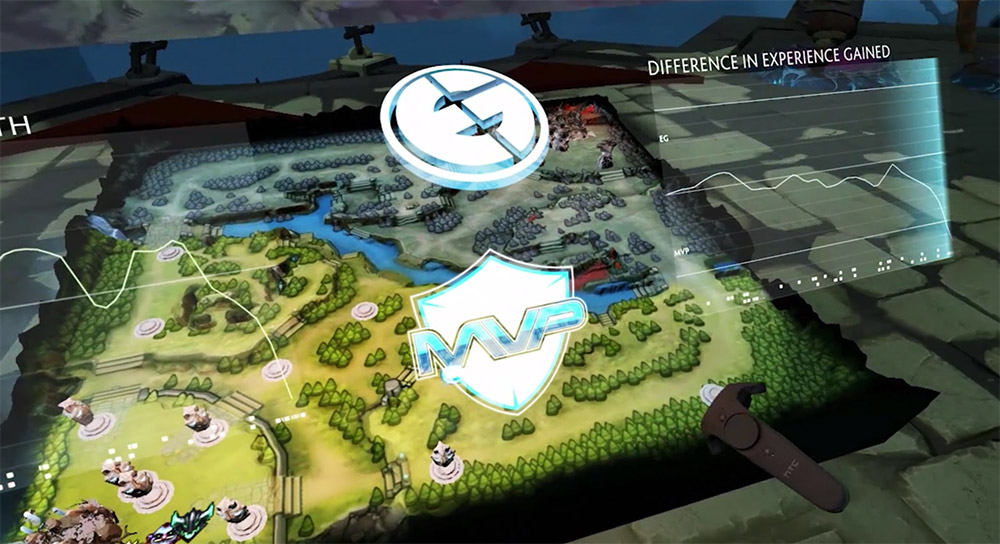 This is intriguing because it shows that the viewer in VR has a lot more information to hand. By having an entire virtual environment dedicated to the game, there's room for an interactive minimap bigger than most desks, details on individual characters in big, thematic fashion – all within a dark and foreboding environment.
Skip forward to 30 seconds in, for the VR spectator mode:
Towards the end of the short clip, we even see our 'VR viewer' open up statistics for experience and gold gathering throughout the game, showing how each team has fared over the course of it (Thanks EG).
Of course for the uber lazy sportsfan, VR viewing is going to a lot more active than your average viewing party and may not be exactly what you're after, but if you don't mind turning your head to view extra information, then this is certainly a spectator mode you should get behind.
Discuss on our Facebook page, HERE.
KitGuru Says: It goes to show that even in gaming, there are aspects of VR many of us haven't even considered yet. What are some uses of VR that you can imagine being implemented in the future?