Showing just the right measure of confidence and indifference, Spotify has stated that it isn't concerned about the recently unveiled Apple Music, which perhaps offers the most legitimate threat to the streaming provider. It's not because it thinks the new service won't be successful though, but because in reality it doesn't feel the need to be the most used service. It just needs to be a used serviced.
"To me it is enough to be among the top three," said Spotify CEO Daniel Ek in a chat with Swedish business (via Reuters). "But right now we have an advantage of being the number one in music," he added, perhaps happy to point that out for now, despite his claims.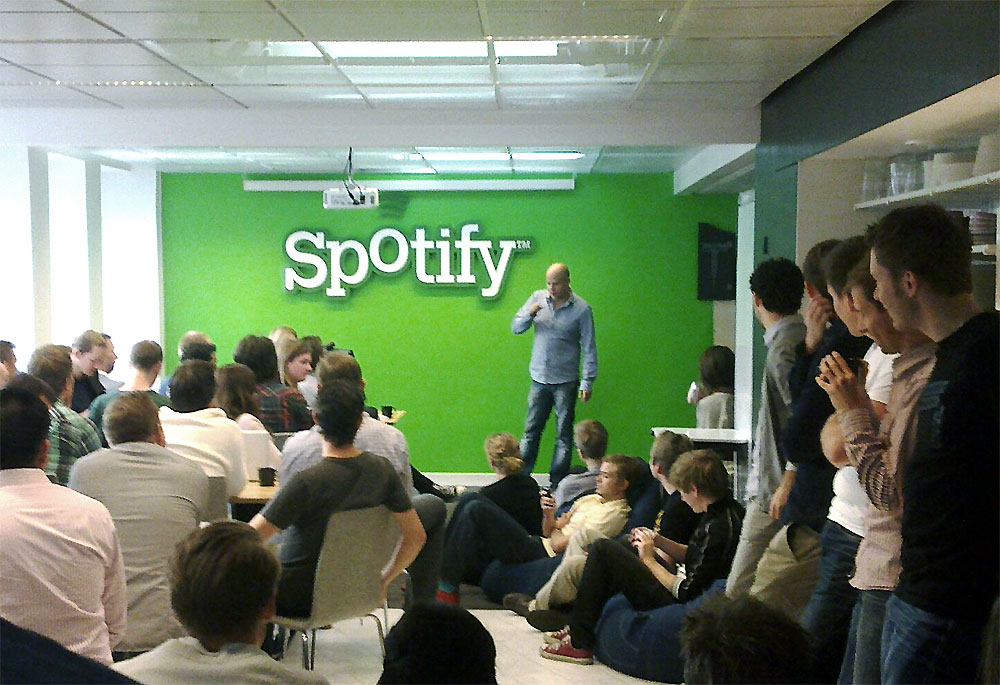 Ek previously tweeted about his sentiment towards Apple's new service when it was announced, simply saying, "oh, ok," before deleting the message.
As it stands Spotify has some 20 million subscribers, and over 75 million active users, which represents enormous growth year on year. While Apple has a large audience to tap into with its smartphone and tablet users, it will be interesting to see how quickly it can populate its new music service and whether it can convert enough of the already existing streaming users to impact Spotify's numbers.
Discuss on our Facebook page, HERE.
KitGuru Says: The fact that both Apple Music and Google's Play Music only support their own operating systems does give Spotify a significant advantage over both. As much as Ek may not mind coming in second or third place, it seems unlikely that even Apple's latest drive will topple it any time soon.
Image source: Wikimedia