Stoic Games has been talking about its indie success story, The Banner Saga and how it almost didn't go the Kickstarter route, but when it did, it promised backers that they would get Steam keys with their purchase, despite the fact that Valve had never even spoken to the developer. 
"When we went on Kickstarter though, we said that in our Kickstarter pitch that we were going to be on Steam even though we didn't have any guarantee of that," Stoic artist Arnie Jorgensen said in an interview with PCGamesN. "When we were successful on Kickstarter, we could go to Steam and say, 'Hey, we said we were going to be on Steam on Kickstarter and we have all this money – do you guys want to drop the ball or do you want us on Steam?"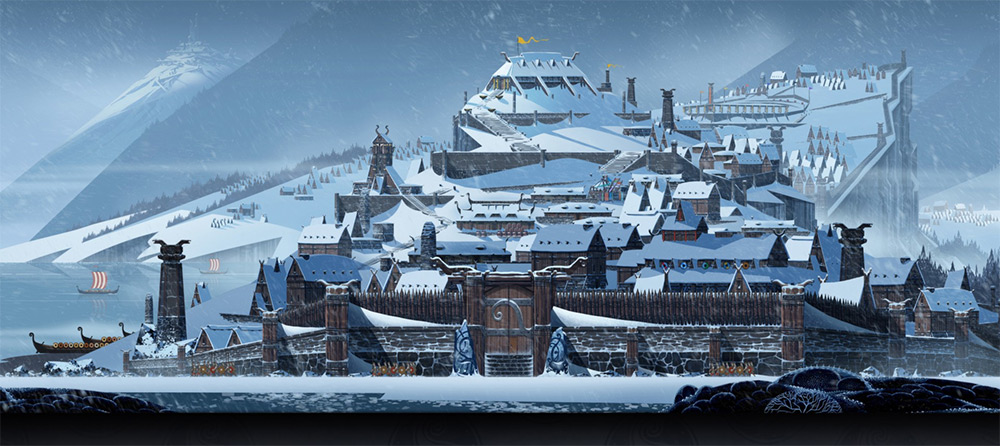 Despite being made by a team of three, The Banner Saga has become one of the most eye catching games of the year
Stoic did have an old friend working at Valve, which while not giving it an immediate pass into the hallowed halls of Valve's digital library, did at least give the developers someone to grab and ask specific questions of. Getting through a support system is a lot easier if you can name drop an ex-colleague. 
Fortunately, Valve finally gave the game the nod back in the summer months of 2012, just before Greenlight went live.
Discuss on our Facebook page, HERE.
KitGuru Says: Something tells me that the fans of The Banner Saga might have felt a little peeved at Stoic's promises of Steam access, if they had then had to vote the game in through some form of self fulfilling prophecy. They'd have done it, but they may not have been pleased.