Failbetter Games' Sunless Sea has been available as an early access title for a while. During that period it's gone through big overhauls of the combat system and has seen the map expand far beyond its initial boundaries. Finally though, it's nearing an official launch, so to celebrate and tempt back captains that have long left the underground ocean behind, Failbetter has released a launch trailer showing off some of the more far flung and forbidden parts of that foreboding body of water.
Of course most of it is inky blackness, with the occasional sea monster or raiding pirate to give you cause for concern, but out their in the deep, there's other things too. And they are watching.
[yframe url='http://www.youtube.com/watch?v=QhIk2PqPU3o']
Much like Failbetter's gothic London storytelling universe, Fallen London, Sunless Sea is built around telling tall tales, which means it's a game with lots of reading and decision making. Many of those decisions can get you killed, but like any good roguelike, you'll be able to leave something behind for future generations to use, taking up the mantle of ship-captain once again.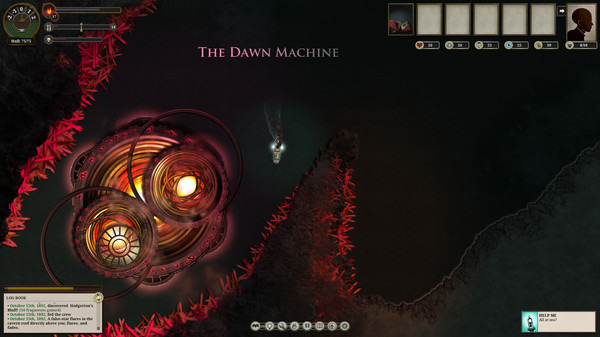 As nightmare inducing as some of Sunless Sea's hidden elements are, you have to check them out, right?
To celebrate the game's launch, Failbetter will be doing a Reddit AMA on the day, as well as streaming live on Twitch at the moment the game releases.
Sunless Sea launches on PC on 6th February at 5:30pm GMT.
Discuss on our Facebook page, HERE.
KitGuru Says: I had a lot of fun with Sunless Sea when last I played it. That was before the real-time combat change however. Has it been much improved by that switch?