Twitter, unlike its main social networking rival, Facebook, has always had a bit of a problem with monetisation. The users have always been there and the platform produces a lot of 'content,' but figuring out how to make money from it has been much harder than it has been for networks built with a more advert focus. However Twitter did figure out something with its sponsored tweets and now it's continuing that roll out, by also showing those commercial posts on third party sites and services too.
For now, only two platforms have been announced for the sponsored content: Yahoo Japan and Flipboard, both of whom will share in the revenue generated by the tweets being shown. Why is Twitter going offsite with its adverts? Because as it announced, in the third quarter of 2014 over 185 billion tweets were viewed on third party platforms. So, like adverts eventually showing up on the mobile and console versions of Youtube applications, Twitter is gradually making sure that it earns something from those viewing its content in different ways.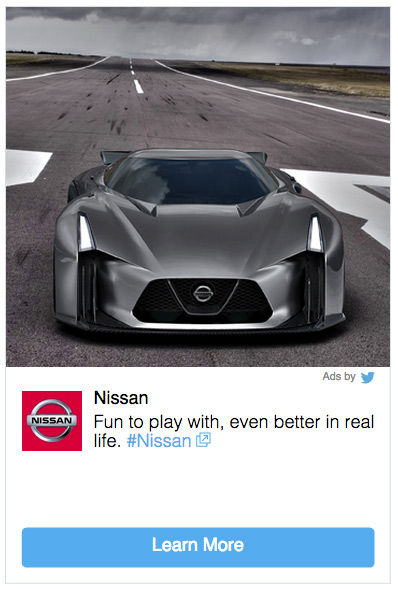 And now Twitter has us talking about the ads, it's got us showing them for free
Not only does this simply increase the number of places that Twitter can show adverts though, but it potentially allows it to make the adverts more targeted. Instead of just displaying a sponsored tweet at the top of someone's feed, it can show an advert on a site or page that is relevant to the content it's displaying. That should make these ads more likely to be clicked on.
"We think marketers will have an almost infinite capacity to create large-scale, rich and well-targeted advertising campaigns across a variety of platforms. In a small number of private tests with Flipboard, both Flipboard and our advertising partners saw promising results," said Twiter's senior director of product, Ameet Ranadive in a blog post.
Discuss on our Facebook page, HERE.
KitGuru Says: A lot of people don't like Twitter having more adverts, preferring its somewhat commercial free feel compared to the like of Facebook. Will these third party site ads get on your nerves?